GTA IV gets RoboCop mod packing ED-209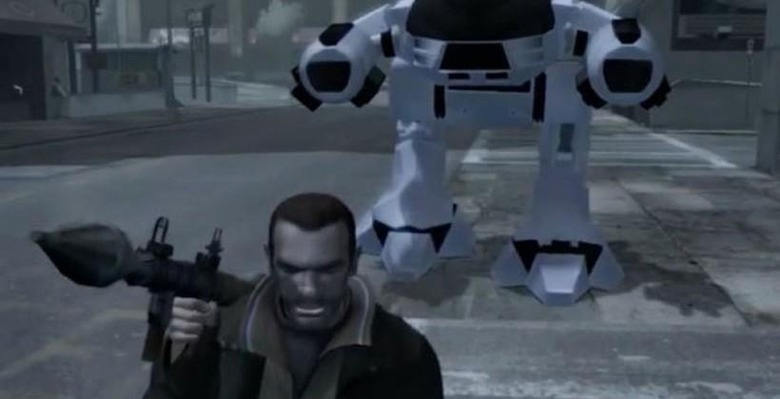 One of my favorite movies from the 80s was the original RoboCop film. The first couple of movies in the franchise were cool and then they were too cheesy for me to stomach. If you are a fan of those early RoboCop films and you like to play Grand Theft Auto IV, this mod will get you excited. GTA IV was a new RoboCop mod that puts ED-209 in the mix.
The mod was made by a geek named JulioNIB. ED-209 isn't only in the game to kill your player when you get out of line, players can directly control ED-209. The murderous robot can be used as a bodyguard for your character as you roam around shooting and blowing stuff up.
The only RoboCop item in the mod is ED-209. Someone needs to finish this mod with skins for the player character making it look like RoboCop and Ford Taurus police cars. The geek behind the mod hopes to bring it to GTA V before long.
If you want to see what the mod looks like before you download it, check out the two videos below. I'd buy that for a dollar.
SOURCE: Autoblog