GT COO details "oppressive" Apple deal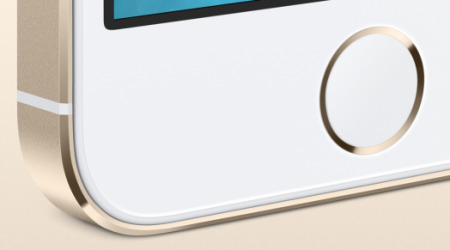 Now that GT Advanced is in bankruptcy proceedings, and free of their contract with Apple, they can start fresh. Though they still must pay Apple back about $430 million from the loans they received in advance of the Sapphire facility opening, GT can move on. Or, they can openly discuss just how "oppressive" their deal with Apple was. Their COO is doing just that, and in a sworn affidavit, he outlines in detail how their agreement with Apple could have helped them go belly-up any time.
We already knew Apple and GT had an exclusive partnership for Sapphire, in so much that GT couldn't sell to outside sources — only Apple. What we're now learning is that Apple had full control over production as a result, even going so far as to prevent GT from modifying equipment or the Sapphire production process, and controlling the price they paid. From the affidavit, a few points that stand out:
The pricing for sapphire was the lesser of the price agreed between the parties, the "not to exceed" price listed on a schedule, 95% of the lowest price offered by GTAT to any of its customers or 99% of the quoted price in a bona fide offer to Apple from another qualified source. There was no pre-established formula to adjust the pricing to account for specification or process changes.

GTAT was prohibited for a number of years from conducting any sapphire business with companies in the consumer electronics space or any direct and indirect supplier to such a company without Apple's express consent.

If there was excess capacity at the Mesa facility, GTAT Corp., with Apple's consent, was able to use such facility to produce sapphire material for other parties, provided that GTAT Corp. paid Apple an unspecified amount for use of the facility for such business.

GTAT must accept and fulfill any purchase order placed by Apple on the date selected by Apple. If there is any delay, GTAT must either use expedited shipping (at its own cost) or purchase substitute goods (at its own cost). If GTAT's delivery is late, GTAT must pay $320,000 per boule of sapphire (and $77 per millimeter of sapphire material) as liquidated damages to Apple. To put this figure in perspective, a boule has a cost of less than $20,000. Apple, however, has the right, without compensating GTAT, to cancel a purchase order in whole or in part at any time and reschedule a delivery date at any time.
In summary, Apple was in control of just about everything to do with Sapphire glass coming out of the Mesa, Arizona facility operated by GT Advanced. They controlled how much was produces, the price they paid, and whether or not GT could use any unused part of the facility to produce glass for another buyer — and Apple would take a cut of that business, too.
But hey, it was Apple's plant, after all. GT also didn't have to sign any agreement, or take nearly $500 million. If you were wondering how Apple managed such a tight supply chain, though — this is likely as good a look as you'll ever get.
Source: Affidavit PDF
Via: Fortune