Griffin Evolve Wireless music system - for when you are ashamed of your 2nd gen iPod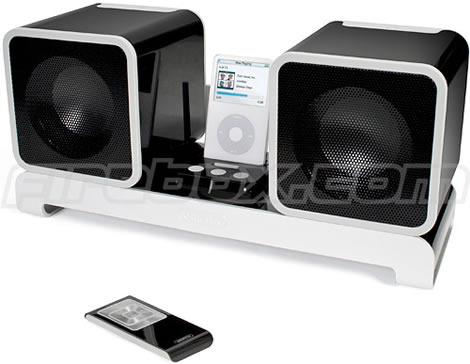 One way of playing music from your ugly iPod and guaranteeing no one ever sees it is if you move the speakers up to 150 feet away from the base. With Griffin's Evolve you can wirelessly do just that.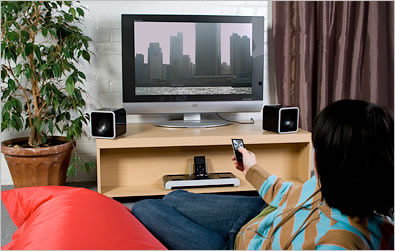 Each of the two speakers has a Lithium-Ion battery built in to power it and there is a pair of antennas on the base for clear reception of the audio signal. There are other inputs and outputs on the system as well so you can watch video from your iPod on your TV or play sound from your TV through these speakers.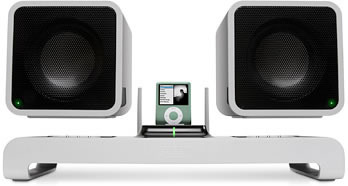 The remote that comes with the system is good for up to 150 feet as well, likely using the same RF signal as the speakers. The speakers have metal cones and Class D amplifiers and should last 10 hours on a single charge. This system is great, but it comes with a great price to at about $240 or more depending on where you buy it.
[via geekalerts]