Gresso Regal coats Android phone with gold and titanium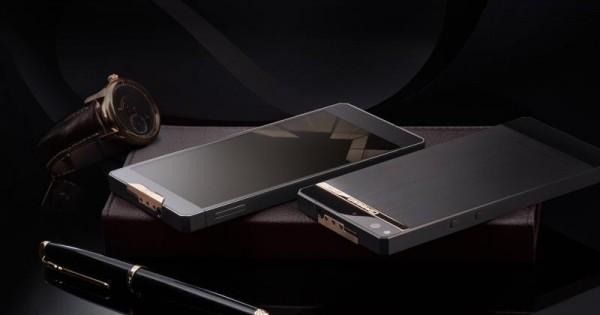 If you think that your smartphone, despite having a price tag enough to ransom a crown, isn't yet fit for royalty, then Gresso's new line of luxurious, and expensive, smartphones might fit the bill. Aptly named the Regal Black Edition, these three smartphones boast of a skeleton of titanium for strength, a coating of PVD for blackest black, and an insert of gold for bling. Happily, the expected exorbitant price tag is worth the cost with the Gresso Regal boasting of rather high-end hardware.
Most luxury smartphone models pour out everything on the "luxury" part, leaving the "smartphone" part to bite the dust. Things have been improving though, as the low-end start climbing higher. The Gresso Regal can definitely claim to be king of the luxury hill in that sense. It comes in a handy 5.0-inch screen size, but the resolution is already a good Full HD. RAM is at 2 GB and internal storage is a decent 32 GB. Rear camera is at 13 megapixels and front one is a selfie-friendly 5 megapixels. Sadly, this phone has no LTE support, which could be a major downer in this day and age. One thing that remains a mystery is the processor, only indicated to be a 1.5 GHz quad-core CPU.
Of course the real differentiator would be the part that makes the Gresso Regal luxurious. While others in the field would splurge on luxurious materials of different kinds, like leather, Gresso, on the other hand, sticks to metal and employs materials that are both luxurious and functional. For example, the titanium metal frame is not only high grade, Titanium Grade 5 to be exact, it is strong but not heavy. The PVD coating gives the smartphone its rich black color but it also protects the device from scratches.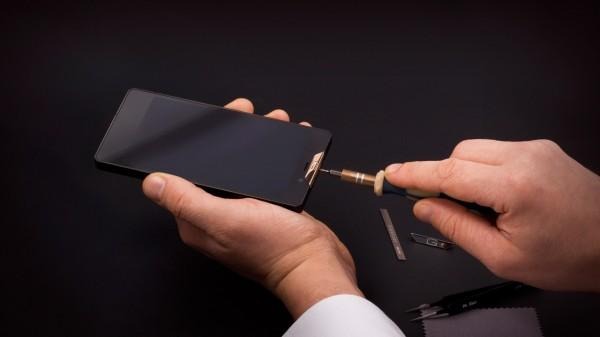 As for the more "for show" features, the Gresso Regal sports an insert of 18K gold, either in white or yellow gold. This insert bears the Gresso name as well as the specific number of the device. Only 999 units of the Gresso Regal Black Edition will be made, adding to the uniqueness and rarity of the device. And as with Gresso's other smartphones, the Regal is painstakingly handcrafted and manually polished, a process that takes 3 hours to accomplish.
Gresso Regal will come in three models. There is a "budget" R1 model that only comes with titanium, no PVD or gold, and costs "only" $3,000. The Regal R2 and R3 both cost $5,000 and come with titanium, PVD, and either 18K white gold or 18K yellow gold inserts, respectively.
VIA: Gresso