Grand Theft Auto V box art officially revealed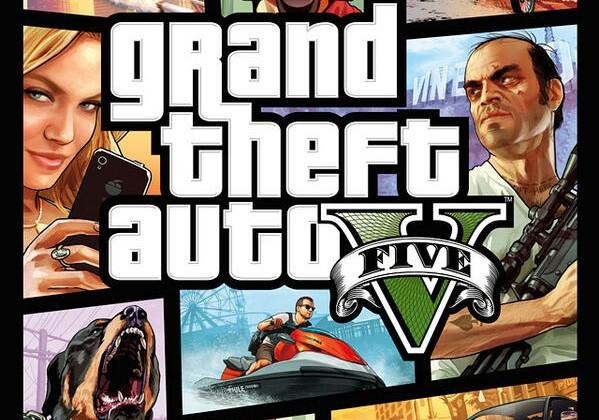 Rockstar has officially unveiled the box art for their upcoming Grand Theft Auto V game, and the company stuck with their roots as far as the overall design, which has remained the same since Grand Theft Auto III, which released way back in 2001. The text features the same font, and the cover keeps the framed collage of protagonists from the game.Grand Theft Auto V's box art features the three main characters that you'll see in the game: Franklin, Michael, and Trevor. Franklin is the one holding the handgun at the bottom, Trevor is holding a sniper rifle on the right side, and Michael is riding the jet ski. This provides a good look at the men who you'll be controlling throughout the game.
However, there's a familiar-looking device in the hands of the woman off to the left. What could that be? Oh, of course, it's an iPhone 4/4S. It wouldn't be Grand Theft Auto if they didn't sneak in popular items with the logos torn off. Other than, there appears to be what is possibly an Audi in the lower-right corner, suggesting that GTAV will include new cars, which isn't a surprise.
Grand Theft Auto has made a name for itself over the last decade or so, and the box art to each and every game is instantly recognizable, which means that Rockstar must be doing something right. They have created their own brand with Grand Theft Auto, and while they've released a good amount of installments over the years, the series has yet to let up any steam.