Grand Theft Auto 4 now backwards compatible on Xbox One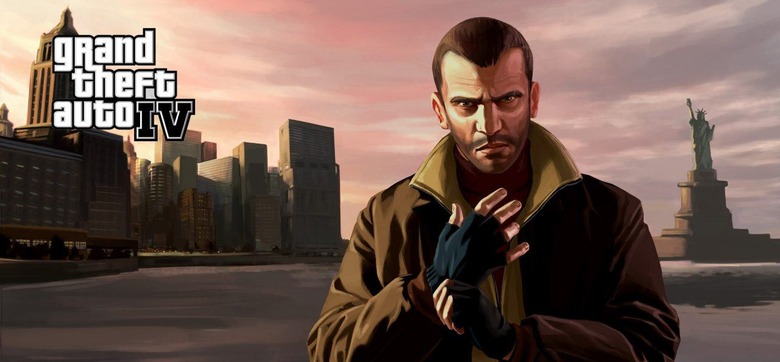 Rejoice, GTA fans! Larry "Major Nelson" Hryb has announced that Grand Theft Auto IV is now Xbox One backwards compatible. That means, of course, that Xbox One owners can now pop their old GTA 4 disc into their current-gen Microsoft console and play it without issue. This marks the latest update to Microsoft's expansive backwards compatibility list, which includes many notable games from the company's Xbox 360 era.
The support officially arrived on Thursday, according to Hryb, bringing the popular Rockstar Games' title to a new generation of gamers. With backwards compatibility, gamers are given the option of playing their favorite (supported) Xbox 360 games on the Xbox One. The feature has been around for a while now, and new games are being added every day.
GTA IV from @RockstarGames is coming to Xbox One Backward Compatibility today https://t.co/qPMRNrLoTQ pic.twitter.com/c2TNohId2l

— Larry Hryb 💫✨ (@majornelson) February 9, 2017
At the moment, the backwards compatibility support list covers a few hundred games, of which many fan-favorites are included. In addition to Grand Theft Auto 4, the list includes a few Call of Duty titles, the BioShock series, a trio of DOOM games, Dragon Age Origins, Fallout 3 and New Vegas, and the Gears of War series, among many others.
Several classic titles are also supported by backwards compatibility, things like Fusion Frenzy and crazy Taxi. You can check out the full list here to see if your favorite game's included. If it's not on the list, be sure to check back regularly, as new games are being added every few weeks.