Gran Turismo movie confirmed by Sony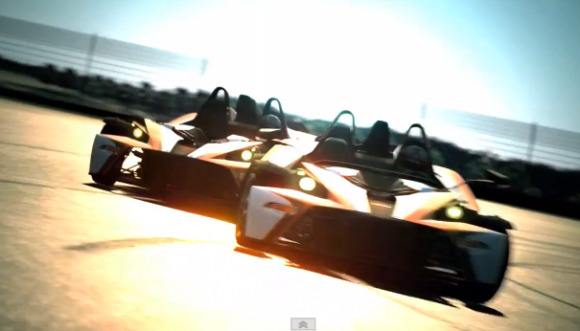 We've been hearing rumblings recently about a Gran Turismo-themed movie, but hot on the heels of those rumors is confirmation from Sony that such a movie is, in fact, "being made." The 16-year-long racing series for the PlayStation is one of the most popular racing game franchises in the world, and it seems Sony wants to take advantage of that fact.
Speaking with Joystiq, an unnamed Sony Computer Entertainment UK spokesperson said that a Gran Turismo movie is "being made," but that's unfortunately all the details that they provided. Rumor is that The Social Network producers Michael de Luca and Dana Brunetti are on board for the racing film, and Sony Pictures executives Elizabeth Cantillon, Devon Franklin, and Hannah Minghella will be in charge.
However, the spokesperson didn't confirm these details, so those are still up in the air at this point, and that simple confirmation leaves the door wide open as for what to expect from the movie. We know that a Need for Speed film is on the way, but it looks rather juvenile and not true to the actual racing industry.
We feel that the Gran Turismo movie will be more true and fitting to what actual racing looks like. As long as it doesn't have explosions and far-fetched car crashes, I think it'll be fine. The Gran Turismo series has always been one of the only true racing simulators out there, and we think Sony will take that vibe and put it into the movie without a problem. Until the release of the movie, enjoy the Gran Turismo 6 trailer above.
SOURCE: Joystiq