Grab this BlackBerry KEYone Best Buy discount while it's hot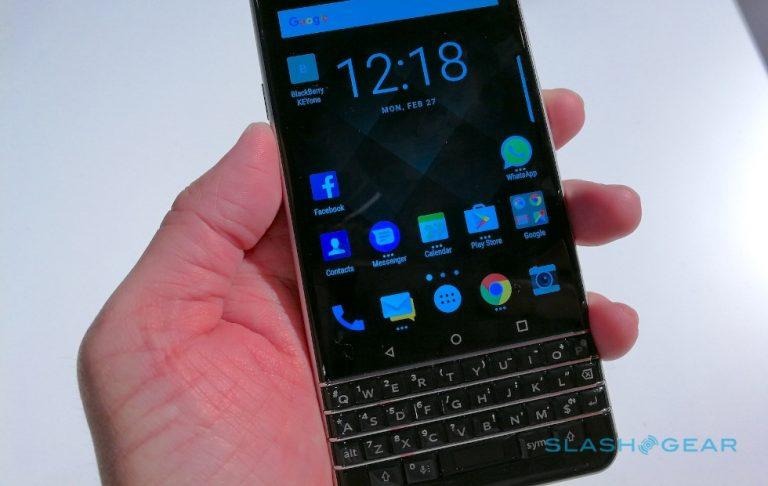 Android users might have been distracted by the shiny new Google Pixel 2 or even the "intelligent" Huawei Mate 10, but let's not forget some phones that, while just a wee bit older, might offer just as much or even more. One such model is the BlackBerry KEYone, so far the last QWERTY Android phone in the market. While not exactly the strongest link in this year's chain, it offers a few special features that might make it worth its price. Especially now that, for 24 hours only, the phone will be available $50 cheaper on Best Buy.
The BlackBerry KEYone is what you'd consider to be a mid-range phone in terms of specs. It is powered by a Qualcomm Snapdragon 625 and has only 3 GB of RAM, with 32 GB of storage and a microSD card slot expansion. The 1620x1080 screen resolution might seem a bit odd but, considering it's only 4.5 inches in size, it has a decent pixel density.
That unusual screen gives way to the KEYone's key feature, pun totally intended. That's the always visible and always available QWERTY keyboard that (most) thumb typists love. Beyond the hardware, however, the KEYone also boasts of BlackBerry's enterprise-grade software security suite and productivity apps.
Despite those perks, the $549.99 price tag on the BlackBerry KEYone might be a tad too much for some to take. If so, a temporary $499.99 change might make it a bit more attractive. On October 18, starting 12:00 am CT until 11:59 pm CT, the KEYone will be available on Best Buy's Deal of the Day and on Amazon for exactly that price. This covers both unlocked GSM and unlocked CDMA for Verizon models.
The BlackBerry KEYone has been one of BlackBerry's higher profile models of late, especially when it became notorious for easily popped off screens. It also has a few variants in other markets, including an all black model and one with 4 GB of RAM. For those who do want a BlackBerry but don't care for the QWERTY, the all-screen BlackBerry Motion has just been announced, though no word yet on when, or even if, it will make its way to the US.