GPS jamming may confuse your phone as USAF tests old skills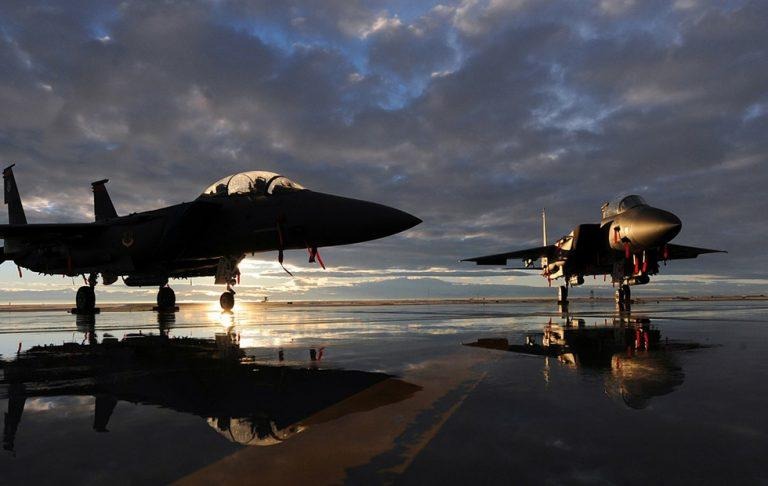 The United States Air Force is about to kick off an exercise known as the Red Flag, and it'll include disruption to GPS in certain places. Red Flag is an aerial combat training exercise that takes place at Nevada's Nellis Air Force Base; it'll also include the USMC, plus participants from the United Kingdom and Australia. During the exercise, certain places in the western US will experience GPS issues.
The Red Flag is a massive exercise, one that involves having the USAF cause a GPS blackout to create conditions more realistic to ones that would be found during war. As in past instances when the US military has caused GPS blackouts, the public is being warned that GPS service could be spotty in several western US states.
The GPS disruptions started today and will continue sporadically throughout the coming days leading up to February 16. Parts of several states will be affected, including New Mexico, Nevada, Colorado, California, Arizona, Wyoming, Oregon, Utah, and Montana.
Notably, this could impact airports in regions experiencing a blackout, which at times will require planes to be re-routed to areas outside of the affected spots. The durations and times of the blackouts will depend on when exercises are taking place.
Exercises during GPS blackouts give officials and crews a chance to train in the absence of the navigation tech, which in an actual fighting scenario could be jammed or manipulated by the opposition. Individuals near these blackout areas will have trouble using GPS-based apps on their phones and in their cars. Google Maps has a solution, though, via downloading map regions for offline use. HERE's mobile navigation app also supports downloading maps.
SOURCE: The Drive