GOSCAM Explorer Premium Wireless Inspection Camera Hands On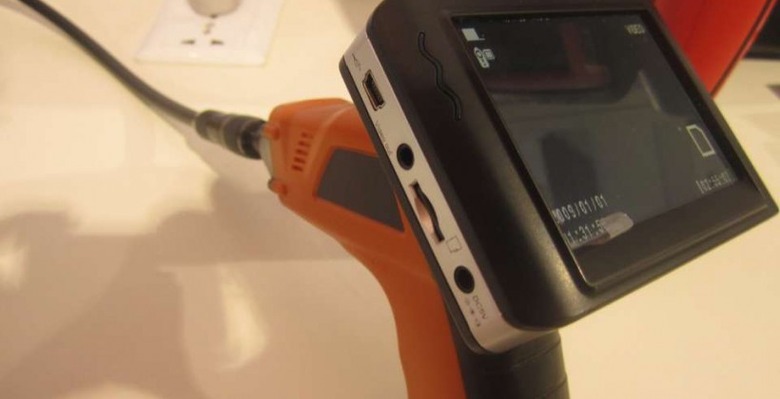 Running through the labyrinth that is the showroom floor of the Consumer Electronics Show in Las Vegas is a feat in of itself, but it makes it all worth it when you find something like the Explorer Premium Wireless Inspection camera. A device that, for all intents and purposes, could be used perfectly for a plumber, and with the aesthetic appeal of a hardware store enthusiast, the Explorer Premium is "Your Extended Eyes & Hands!"
While the hands part may be a bit overboard, the Explorer Premium does indeed give you the ability to see things in otherwise inaccessible locations. Whether that's a pipe, or under a door frame and into the other side, the Explorer Premium can handle it. Featuring a 3.5-inch TFT LCD display (that isn't a touchscreen), and the ability to use a microSD card to save your recorded video, the Explorer Premium is the perfect gadget for those who need to be able to see into tiny locations.
There's a USB port on the side, and a video output. And the box comes with the device, the flexible tube, a hook, and a magnet — giving you the ability to hang the camera somewhere where you can easily see it.