GoPro Hero8 Black leaks again with its genius new accessories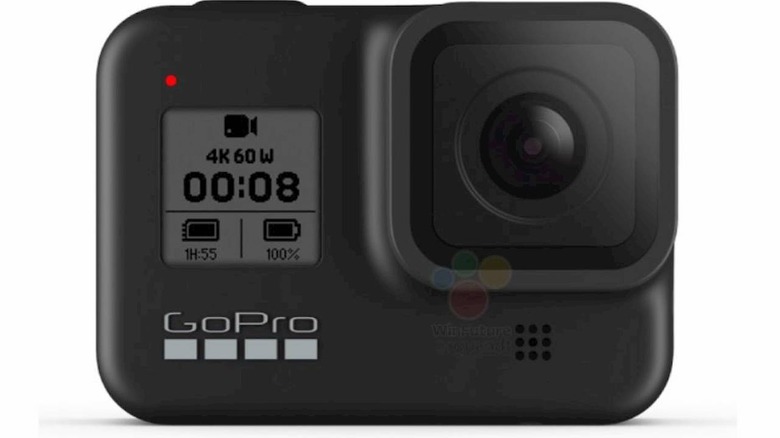 The GoPro Hero8 Black has leaked out again, and this time, we're learning of some accessories to go along with it. Not only does this latest leak give us more information about Hero8 Black itself, but it also shows us two useful accessories for the action camera: an LED lamp and what is essentially a life jacket that fits over the Hero8 Black.
Today's leak comes from German site WinFuture, which has a whole host of images of the Hero8 Black. The site says that the camera will be outfitted with a 12MP sensor that can record in 4K resolution at 60 frames per second, though knocking the resolution down to 1080p means you can increase the frame rate up to 240fps if you want. That high framerate means that you can record in slow-motion, though you can also take RAW and night mode captures or livestream to YouTube using the camera as well.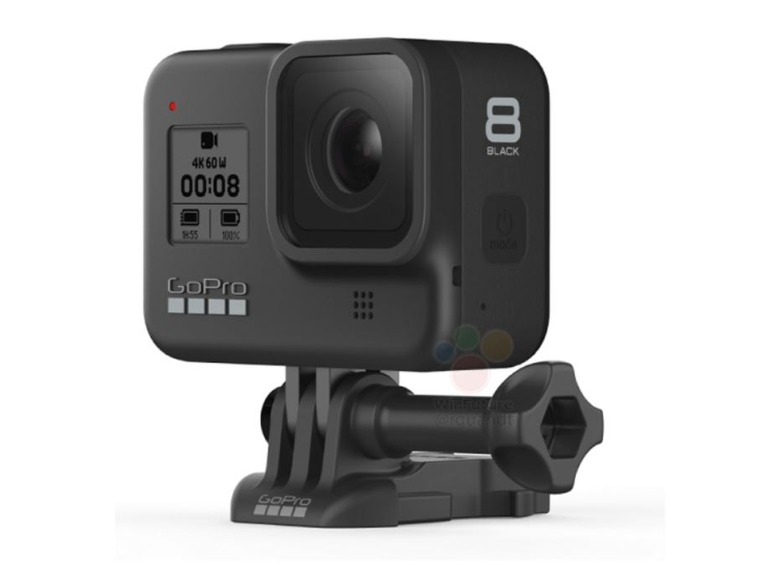 WinFuture says that the size of the touch display on the back of the camera is staying unchanged from previous entries in the line, clocking in at 2 inches. Overall size is essentially the same as the Hero8 Black's predecessor as well, with the camera sporting a width of 63mm, height of 45mm, and thickness of 33mm. The 1220mAh battery is another thing that's been left untouched from the Hero7 Black, so if you were hoping for more battery life out of a single pack, it sounds like you won't find it here.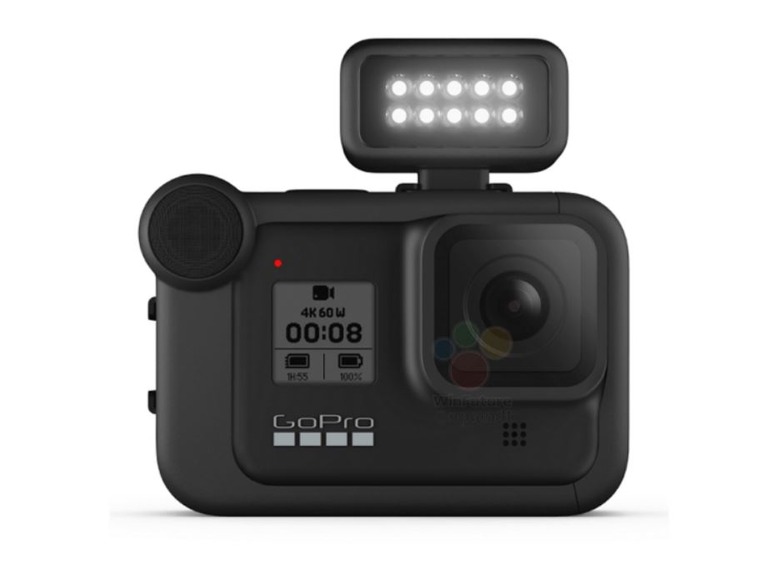 One feature that might get some attention from action camera enthusiasts are the fold-out mounting plates at the bottom of the camera. Finally, we come to the accessories included in this leak, which include the GoPro Light Mod – an 10-LED lamp that can be mounted to the camera in at least a couple of ways – and something WinFuture describes as the "Floaty."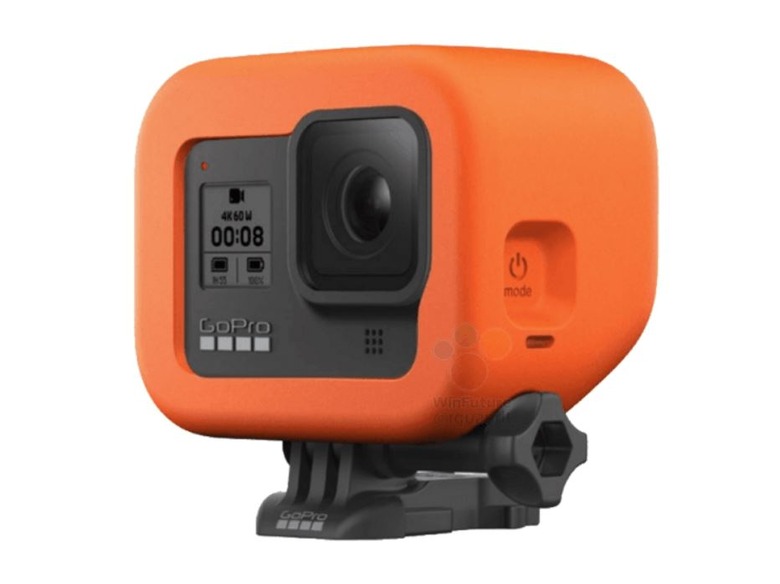 As that name suggests, the Floaty is something of a buoyant skin for the camera that keeps it from sinking to the bottom of a body of water, colored orange so it's easy to spot when the camera goes missing. The fact that it resembles a case means that it should offer some protection from drop damage as well, though whatever protection it offers on that front is clearly secondary to the buoyancy it gives the camera.
WinFuture's report doesn't give an expected launch window for the GoPro Hero8 Black, but it does give an expected price of €470. That translates to about to about $520, so don't expect this camera to be cheap. We'll keep an eye out for more information on the GoPro Hero8 Black, so stay tuned for that.