Google's Year in Search for 2019 has an unsurprising theme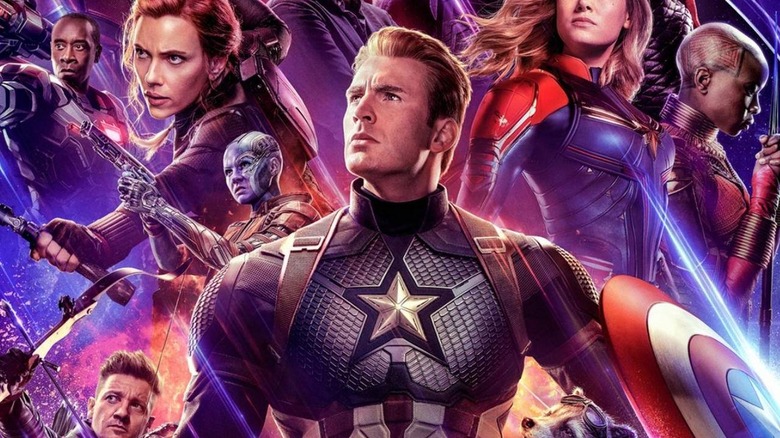 The sun is quickly setting on 2019, and as it does every year, Google has shared the most popular searches for multiple categories over the past 12 months. The theme Google seems to be assigning to 2019 as a whole seems to "Heroes," and it shouldn't really be difficult to figure out why. After all, 2019 was a year that saw a lot of big superhero movies released.Avengers: Endgame is the cream of the crop in that regard, as it topped Google's list of the most-searched movies and came in 7th on the list of most popular searches overall. Avengers: Endgame is in good company on that list of most-searched movies, as Captain Marvel, Aquaman, and Joker all managed to break the top 10.
It wasn't just a big year for heroes in film, Google says. In a blog post about its Year in Search, Google also says that searches for "how to become a first responder" hit "an all-time high" this year in the United States, which is definitely an encouraging thing. Google also put together a video centered on this theme of heroes, which you can see embedded above.
It probably won't surprise anyone to hear that Game of Thrones topped the list of trending TV Shows in 2019, joined in the top five by Stranger Things, Chernobyl, When They See Us, and The Umbrella Academy. Top News-related searches for the year included Copa America, Notre Dame, the ICC Cricket World Cup, and Hurricane Dorian, while the trending people of the year included Antonio Brown, Neymar, James Charles, and Jussie Smollett.
Keep in mind that these are all global trends, but if you head over to the Year in Search website, you can also sort by country to see which searches were most popular around you. There are also a number of categories beyond what's mentioned here, including athletes, actors, passings, and songs.