Google's Santa Tracker returns, this time with elf selfies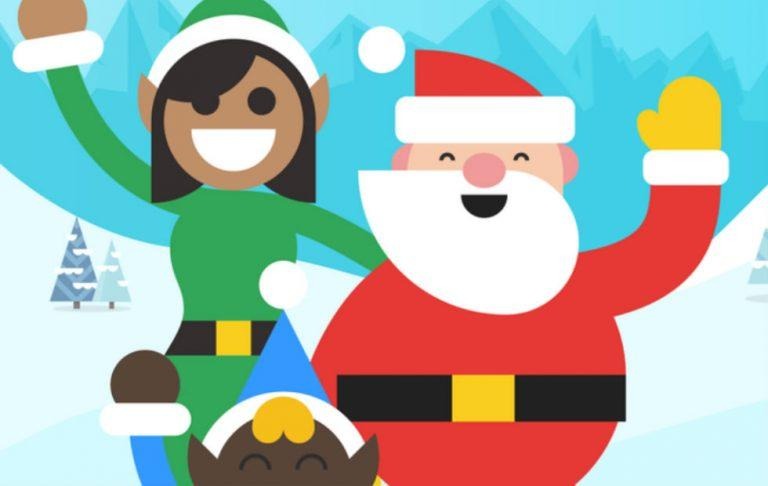 Google's Santa Village has returned, marking the first of December and the slow countdown to Christmas. As in previous years, Google's festive offering brings Santa and other Christmas-themed content, a countdown timer, plus changes for 2017. Most notable among those changes is an elf selfie tool, enabling kids (and adults!) to take an elf selfie ("elfies") at famous landmarks around the world.
Those elf selfies take place through the Santa Snap game, which is only available on the Android app; sorry iPhone users. The app features an elf with a jetpack who flies around the world via Google Maps to take "elfies" at famous landmarks. Users can focus the selfie using their phone's accelerometer. That app joins the Santa's Village website.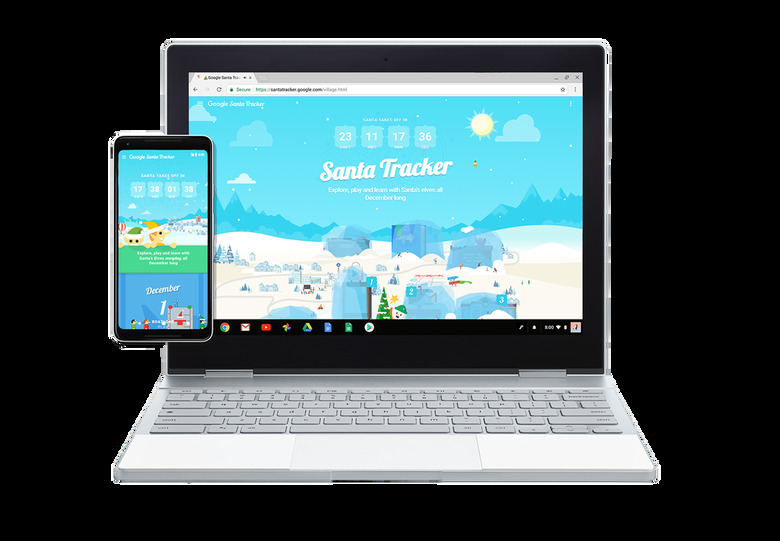 As with last year, the website encourages kids to learn to code with tools that teach them basic programming skills. That educational aspect involves "Code Boogie," a tool where kids code an elf dance. The website will be updated every day with new bits of fun and games, among them being one that lets kids create art and another teased as "the world's largest virtual snowball fight."
Details about that virtual snowball fight weren't provided — Google said it was a secret that it is revealing early, but info isn't available yet. As expected, Christmas Eve will kick off the Santa tracker, a fun tool that shows kids where Santa is at in the world. Kids will learn about various Christmas traditions from around the world during this time.
Santa Tracker will work with Google Assistant; just ask it where Santa is using a phone or Google Home. If you're a parent and something catches your eye, Google says you can download video tutorials and lesson plans via an educational page, plus get access to all of its educational games for kids. Visit Santa's Village here and find the Android app here.
SOURCE: Google Blog