Google's Project Loon turns two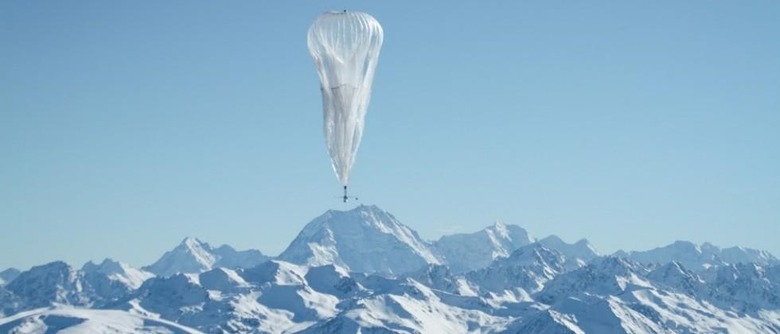 Google's Project Loon has turned two, and it has achieved various milestones during its short life. The pilot test for the balloon-based Internet project took place in 2013, which the Project Loon team says successfully connected Charles Nimmo, a sheep farmer, to the Internet. The project came to fruition even earlier than that, though, with the first tests involving it having happened all the way back in 2011. Those very early tests involved using easily obtainable radio components and a weather balloon.
Project Loon is a fairly unique take on solving Internet issues in parts of the world. It is essentially balloon-powered Internet access for regions where getting online is impossible or very difficult. With it, Google can deliver better quality Internet to developing nations and get more people online.
The days of using weather balloons are long gone — Google has instead built larger balloons that can carry all the equipment necessary for delivering Internet signals. Says Google, these signals can be beamed a distance of 20 kilometers to locations on the ground.
The balloons used vary in size, but some are quite large. There's the Hawk, for example, which measures in at 141ft. in length. This towers beyond the earlier Albatross balloon, but will be eclipsed by the newest balloon design dubbed Nighthawk, a balloon Google teases is something "which has never been seen before."
SOURCE: Google+