Google's Pixel Phones Will Cost A Mighty Penny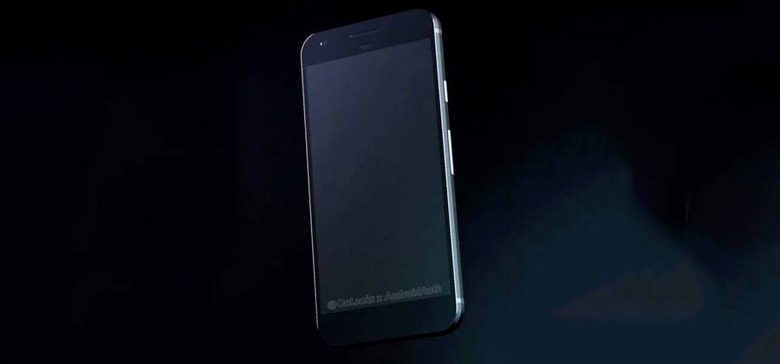 It might really be an end of the era of Nexus and apparently in more ways than one. Practically completing our image of the soon to be launched rebranded Google smartphones, a leak has revealed how much the Pixel is going to cost, and it will probably not sit well with long-time Nexus fans. Suffice it to say, the Google Pixel, at least based on this source, will be competitive in pricing with even the iPhone, costing around $650 for the smaller model, and probably even $700 for the larger Pixel XL.
Admittedly, based on what we've seen so far, the Pixel and Pixel XL will be somewhat worth their price. They are, after all, high-end smartphones sporting the same, or nearly the same, specs as this year's smartphone champs. That means a Qualcomm Snapdragon 820 processor, 4 GB of RAM and at least 32, but hopefully 64, GB of internal storage. The two are nearly identical in specs, only differing in size, screen resolution, and battery capacities.
But previous Nexus smartphones have also been high-end devices during their days but didn't carry quite a premium price tag. In fact, in addition to their openness and "purity", Nexus devices have also been known for being more affordable than their contemporaries, usually a good $100 lower than the competition. It is, perhaps, why LG not to subtly said that Nexus devices are not exactly money makers despite their popularity, and despite the fact that Korean manufacturer already made three of them.
Google might really be entering a new phase with the Pixel smartphones. In addition to changing the name, the search giant might also be changing its business model and approach to its own branded smartphones. Rumors paint a picture of a smartphone line where Google is in almost total control, where the smartphone could compete head to head with the iPhone. And it seems it might also do that on pricing grounds as well.
We will know all soon, as the Pixel and Pixel XL smartphones are expected to be unveiled on October 4.
VIA: @David Ruddock