Google's Night Walk is an immersive evening tour of Marseille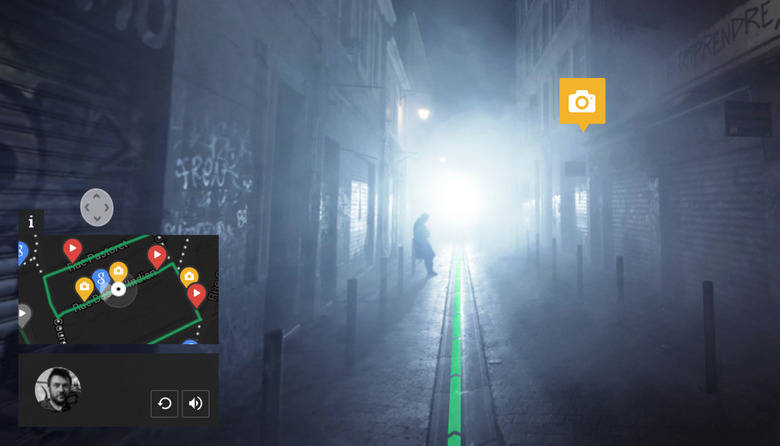 One of the best reasons to use Google Maps is to explore areas you may not otherwise visit regularly, if at all. A new project named "Night Walk" offers up a tour of Marseille, as if you were strolling the streets and back alleys on a warm summer evening. Street art and points of interest are highlighted along the way, with an immersive audio guide bring the experience to life.
Using their robust Street View as the backbone, Google has taken aspects of Marseille and put them on your browser. It's an effective way to explore nuance you may not otherwise see, and the experience Google has created with light fog and street lights is gorgeous. Slow jazz plays throughout, and you're free to navigate as you see fit. Guided by a green line along a path, you are offered points of interest along the way, but can linger or stray as you like.
Clicking on a small map to the lift of the screen will get you back to wherever you left off, or want to go next. You will get videos of various street performances, and even get the chance to be a cat for just a minute. A waltz into a kitchen gives you insight on meal preparation, with little Google Glass-esque cards showing info on the food being prepared.
The Night Walk through Marseille is one we hope is duplicated elsewhere. Not only do you get to see some interesting things you wouldn't otherwise see via Google Maps, you'll get a great feel for the culture of the area. Street Art is appreciated and encouraged, and the variety of street performers adds vibrance to the surroundings. Short of being there yourself, Night Walk is a great way to experience something new, or quickly revisit an area fondly remembered.
Source: Google