Google invests in Magic Leap for more augmented reality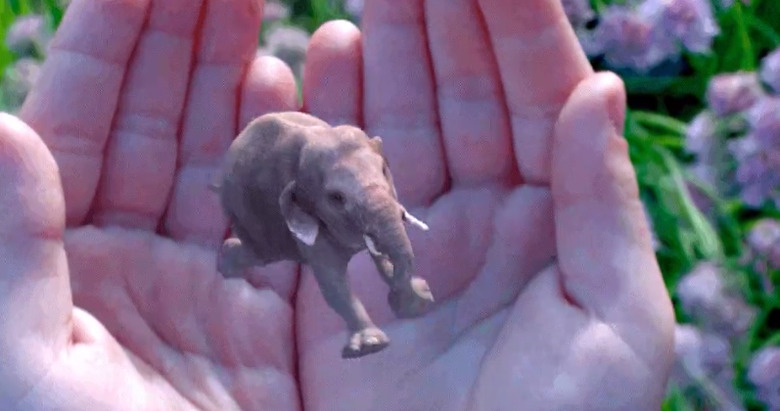 You've probably never heard of Magic Leap, and that's cool (we hadn't either). You might be hearing a lot more from them in the near future, though. The startup just finished a venture capital funding round that garnered them a cool $542 million. Leading that funding round was Google, but not Google Ventures. The company proper is making the investment, which also puts Android and Chrome boss Sundar Pichai on Magic Leap's board. After their tongue-in-cheek cardboard giveaway at Google I/O, it seems augmented and/or virtual reality is a serious game for Google.
Magic Leap is working on something they call "cinematic reality", which is like augmented reality — just a lot more intense. You can get a feel for their vision below. A video from a TEDx talk in Florida from early 2013 attempts to blur the lines between live action and cinematic elements, which might be the point.
The Magic Leap website likely provides a bit more user-focussed use cases for the technology, with things like a tiny elephant being cradled in a hand, then floating upward. I mean, you want that, right?
If you consider how that can be applied to things not so off-base, the tech is really exciting. Magic Leap seems to provide spacial context to virtual reality in a whole new way, and not just the 360-degree environment we get with existing technology.
If you want something to really take away from the funding, and Google's involvement, Magic Leap has a few patents that suggest we'll be able to get away from bulky goggles for augmented reality, and rely on a head-mounted projector. Pichai on the board, and Google's investment outside of Ventures, suggests they're looking to acquire Magic Leap — and those patents.
We should also wonder how Google plans to have Magic Leap work with DeepMind, their other augmented reality investment form earlier this year.
The technology is cool, and very forward-thinking. It might also have use for a new 3D movie-going experience, where images simply peel off the screen and float above you. Magic Leap CEO Rony Abovitz says the tech nearly ready to see the light of day on a broad scale, too.
It seems that if VR or augmented reality is the renaissance in computing some think it will be, Google is bringing the psychedelic element.
Via: Business Insider