Google's Eric Schmidt to tap into Myanmar's potential gold mine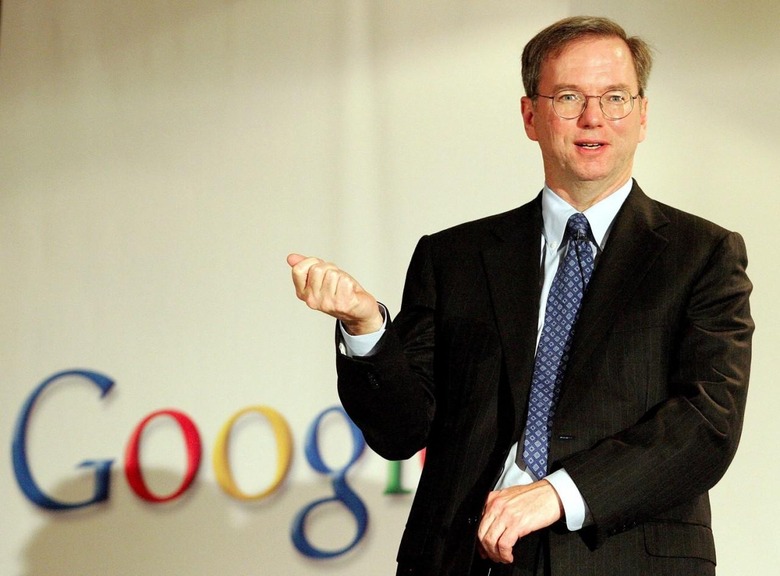 Google's Executive Chairmain, Eric Schmidt, plans on making a trip to Myanmar on March 22nd. He hopes to tap into Myanmar's market of 60 million people, which has the potential of being a huge gold mine for the search engine giant. Myanmar had been previously restricted from U.S. based companies due to many regulations and sanctions. Now that it's being freed from those restrictions, many U.S. companies are gunning to invest their resources into the country.
Eric Schmidt will be speaking at a public event that will be attended by local start-ups, entrepreneurs, and students. He plans on obtaining one of the licenses that will be offered to only two foreign operators. If Schmidt is able to convince Myanmar to give Google one of those licenses (which shouldn't be too hard to do since it's Google), Google will be able to tap into what may be a billion-dollar industry.
Only 9% of Myanmar's population owns mobile phones. Myanmar's government plans on increasing that percentage to 80% by 2016. By offering big, foreign companies, like Google, one of the licenses, it hopes to dramatically improve internet and mobile usage in the country. As restrictions begin to be removed from Myanmar, and as more American companies enter its marketplace, mobile phones should become more affordable. Right now in Yangon, an iPhone 4 costs US$1,120, and a Huawei phone costs US$500-600.
Schmidt hopes to help the people of Myanmar connect to the internet and get access to the entire world around them. Schmidt will be working with local partners in order to improve the lives of the 60 million people who have been suppressed from the internet. Schmidt's move will help improve the lives of the people of Myanmar, however the U.S. still has to remove the remaining regulations it has on Myanmar in order for the country to move forward. Thaung Su Nyein, an Myanmar Entrepreneur who runs 7 publications and his own IT company, stated, "Our hope is that the U.S. will do their part [in lifting the remaining regulations], and we'll do our part in improving this field, and everyone will be happy."
[via The Wall Street Journal]