Google's Diverse Working Women Emoji Approved By Unicode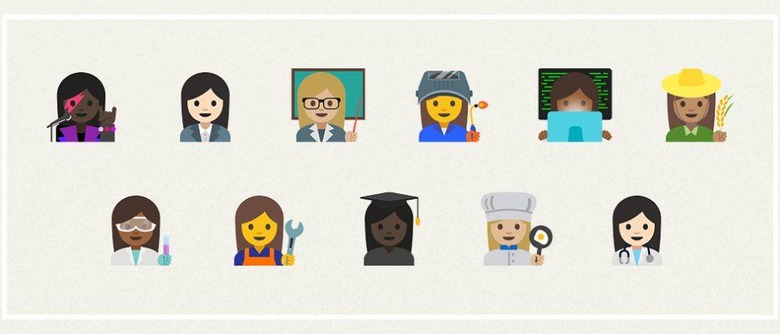 Emoji are about to become a lot more diverse and gender equal for women. The Unicode Consortium, the organization that oversees adoption and standardization of emoji, has approved a group of characters proposed by Google back in May, which includes depictions of women in new professions. There are 11 new emoji, such as a computer programmer, chef, scientist, graduate, and even a rockstar with David Bowie-like facepaint.
These new profession characters will be available in both female and male options, along with all the existing skin tones, resulting in over 100 new options for representing people in text messages.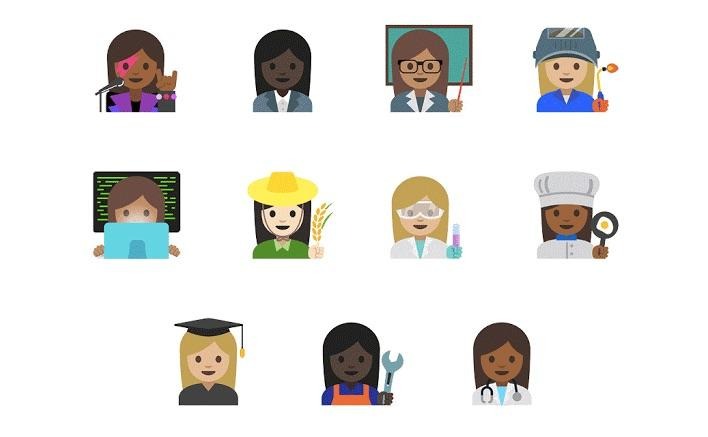 Along with the 11 all-new emoji (seen above), Unicode will be taking 33 existing characters that only depict men and adding a female version. This includes emoji like the police officer, guy riding a bike, surfer, swimmer, and weightlifter.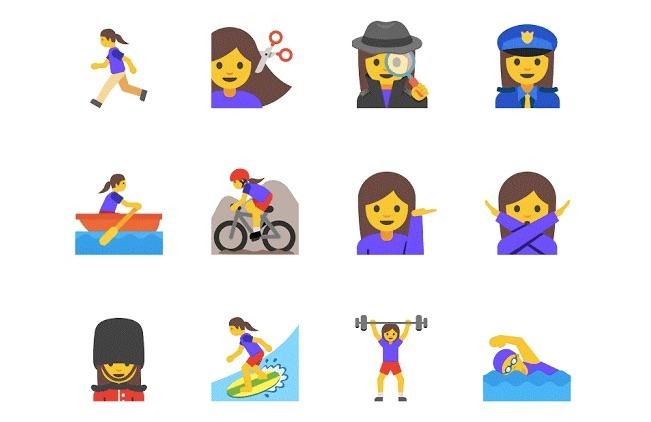 These should be a welcome addition to the emoji format, especially since the professional depictions of women are very limited. The current set of characters offers a wide range of activities with men, but women are mostly shown in stereotypical roles, such as a bride and princess.
As a member of the Unicode Consortium, Google says it's been working with the organization to make sure the new emoji see universal adoption. While the new additions have been approved, it's not clear exactly when they'll become available on the various mobile and OS platforms, although it's a safe bet Android will see them arrive sooner.