Google's Chrome ratings deflate from metric change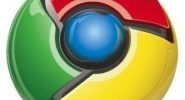 Google's Chrome browser took a small hit in the ratings recently, not due to any decrease in popularity but to an adjustment in the way that usage is measured. Market research firm Net Applications said that the pre-rendering technology used in Chrome had been inflating its usage share. The technology speeds up browsing by pre-loading web pages in the background that it predicts users will visit.
The technology has only been used by Google and was implemented in Chrome 13 and is even more aggressively used in the latest Chrome 17. Using a special algorithm, Chrome predicts the likelihood of a search result link to be selected by the user. It then pre-loads the page of that link so that it appears instantly if a user clicks through. However, a user may not end up visiting the link at all, which Net Applications believes creates "unviewed visits."
Net Applications believes that these unviewed visits should no longer be included to measure Chrome's usage share, which is what has slightly deflated the browser's ratings. The unviewed visits from pre-rendering are said to have accounted for 4.3 percent of Chrome's daily unique visitors in February. Hence, Chrome's market share was dropped from 18.94% to 18.90% in the previous month.
Despite the small setback, Chrome remains in third place when it comes to desktop browser share. Microsoft's Internet Explorer is still taking the lead at 52.84%, followed by Firefox with 20.92%. Safari is a ways behind Chrome at 5.24% and then Opera at 1.71%, rounding out the top five.