Google, Uber copy each other in driverless car service push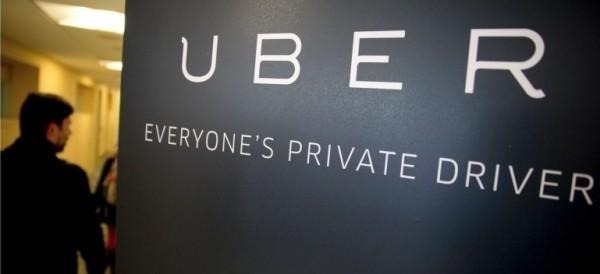 Here's an interesting question the folks at Google probably asked themselves not too long ago: how do you pair a human passenger with a driverless car? Aside form looping routes, much like public transportation, the automated car and its human riders have no real way to interact with one another. A new rumor suggests Google is preparing an app, much like Uber, which will likely find a home with their driverless car fleet. Of special interest here is that Google is an Uber investor.
If you're wondering why that's an interesting wrinkle here, it's because Google could have offered this fleet up to Uber. Instead, they're creating an app of their own, which is said to basically do exactly what Uber already does. The report notes it is likely for their automated fleet, but that's not certain.
In another odd twist of fate, Uber is reportedly working on their own fleet of driverless cars. These cars will be an "autonomous taxi fleet", according to sources speaking to TechCrunch. The report also says Uber has hired on former Carnegie Mellon University Robotics Institute staff, who will be leading the charge on this initiative.
Uber has reportedly 'cleaned out' Carnegie Mellon's robotics branch, hiring away more than 50 scientists so far. It's all R&D for now, though, as no one seems to know when Uber may be interested in rolling out their own robotic taxi fleet.
This all may signal bad blood between Uber — who seems to be in a constant state of turmoil — and Google. As Bloomberg aptly points out, Uber was left out of Google's recent Google Now third-party app push, whereas Lyft was included. Bad blood, or conflict of interest? We don't know, but hailing an automated cab seems to be on the horizon, possibly on offer from two big entities.
Source: Bloomberg, TechCrunch