Google turns on RCS messaging for some T-Mobile users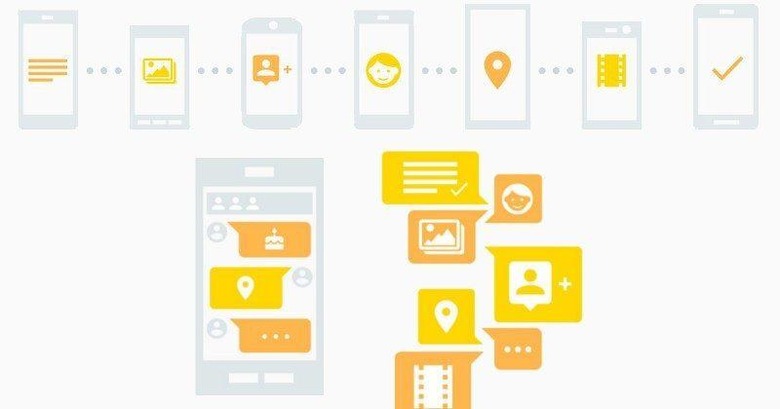 Sending messages via our smartphones has become a less than simple affair. SMS, the age-old medium of messages, can no longer meet the needs of modern conversations, many of which include images or, at the very least, emojis. That is why Google is getting behind RCS, short for Rich Communication Services, and has apparently enabled the feature in its Messenger app for a very limited number of T-Mobile subscribers, giving them functionality that people will most likely immediately associate with Apple's iMessage.
One thing that has set Apple's iMessage apart from other messaging services and apps is the fact that it supports both traditional SMS and "rich" instant messages not just in the same app but also in the same conversation. Users don't even have to explicitly know which conduit is used and the app automatically chooses which one depending on the content as well as the availability of a data connection.
Google's RCS implementation in its Messenger (not Hangouts) app aims to give that same functionality. It has long been known that it will happen. The only question really was "when". For some lucky T-Mobile subscribers, that time is now.
There is no confirmation yet coming from T-Mobile nor does there seem to be a discernible pattern. But according to a Redditor's sources, however, it's going out first to some of T-Mobile's DIGITS early adopters. How T-Mobile is choosing from that pool is also still a mystery.
VIA: Reddit