Google Translate camera tool gets support for another 60 languages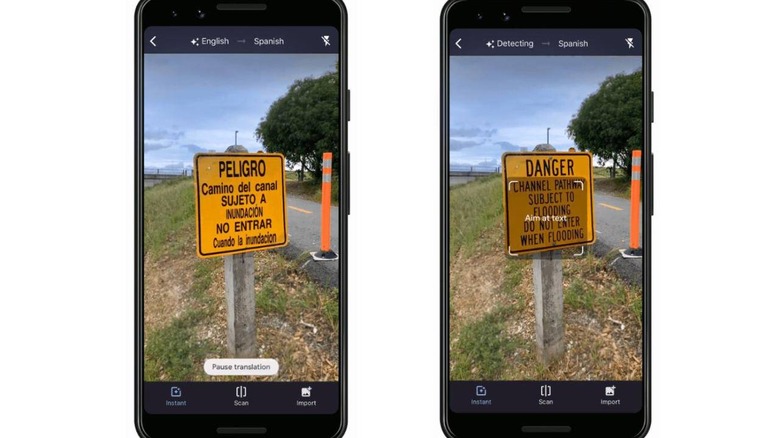 Google Translate, the company's machine translation tool, is available as a mobile app with a unique feature: instant camera translation. As the name suggests, this feature uses a mobile device's camera to capture text and translate it in the app. The ability is essential for travelers and others who may need to translate signs, menus, and more, and it just received support for a bunch of additional languages.
Google Translate's camera translation feature is fairly sophisticated — it translates texts in real-time and overlays it on the real-world item, such as presenting text on a sign in the user's own language. The feature works without Internet connectivity, making it a vital tool for someone traveling in a region where they don't speak the local language.
Google announced updates to this camera feature on Wednesday, revealing that its translation tool can now translate between more than 100 languages; before now, the tool could only translate between English and select other languages.
In addition, the instant camera translation tool has received support for more than 60 additional input languages, bringing the total list of supported languages up to 88. These are two major changes, bringing the camera tool to a huge number of new users. Rather than being limited to translating to and from English, users can now translate from Chinese to Japanese, as one example, or from languages like Spanish to Arabic.
In addition, Google says the camera translation tool can now automatically detect the input language, assuming the user sets 'Detect language' as the source language. As well, Google has built neural machine translation into the camera tool for the first time — this should reduce errors in 'certain language pairs' by 55- to 85-percent.