Google tinkers with Image Search, decreases number of porn results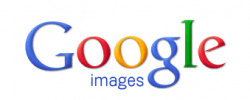 We've all done it at some point: forgot to nudge SafeSearch up a tad when searching for a seemingly innocent topic, only be hit with a barrage of strangely related porn. Those days are coming to an end, it seems. Early this morning, Google pushed out an update to its Image Search algorithm that results in less unwanted adult content photos when they're not the intended target.
Less you worry that Google is enacting some sort of censorship over adult content, take note that the changes are only intended to reduce the amount of porn when the user is searching for something else entirely. Users will now be able to tread into Image Search with Safe Search off and not have to fear what their eyes may behold. A Google representative explained the company's intentions.
"We are not censoring any adult content, and want to show users exactly what they are looking for — but we aim not to show sexually-explicit results unless a user is specifically searching for them. We use algorithms to select the most relevant results for a given query. If you're looking for adult content, you can find it without having to change the default setting — you just may need to be more explicit in your query if your search terms are potentially ambiguous. The image search settings now work the same way as in Web search."
Some users have complained that the tinkering may have gone a bit too far, however, with search results specifically for certain explicit images returning lackluster results. Indeed, a quick Image Search for some risque terms with SafeSearch off resulted in surprisingly clean offerings. It wouldn't be surprising if Google tweaks the algorithm again in the near future to fine-tune it.
[via CNET]