Google Tempts Out Last-Minute Pixel 3 Pre-Orders With Google Store Credit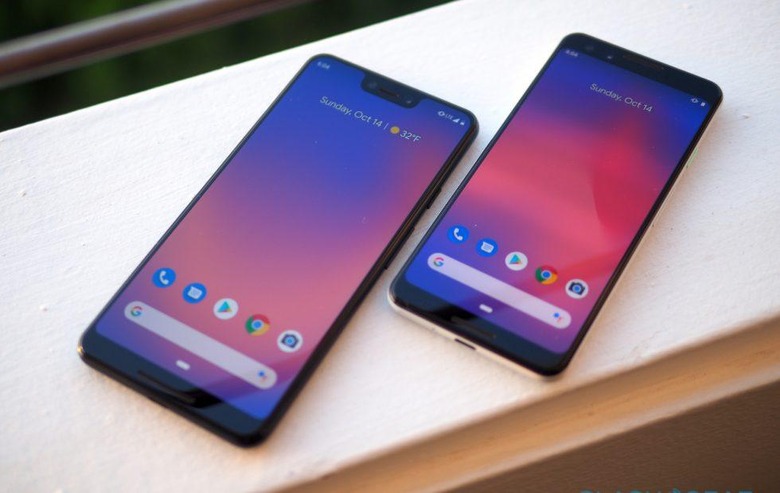 We're nearly upon launch day for the Pixel 3 and Pixel 3 XL. There have been a handful of pre-order promotions meant to tempt people into becoming early adopters for the new Pixel 3 phones, but if you're still on the fence, Google has a last-minute promotion aimed squarely at you. That is, of course, assuming that you're one of the people who qualifies for the promo.
Earlier today, Google started sending out emails to some users that tells of a $50 Google Store credit for pre-ordering one of these phones. Obviously, with the Pixel 3 and Pixel 3 XL slated to launch on October 18, the window to pre-order is closing rapidly, so you'll need to make up your mind quickly as this promotion ends tomorrow, October 17.
READ MORE: Google Pixel 3 XL ReviewAssuming you received this email – the fine print says that this offer is only available to "select customers opted in to receive marketing emails from Google Pixel or opted in to receive personalized emails from Google Store" – then all you need to do is pre-order either phone from the Google Store. You'll see the credit appear in your account around four to six weeks after your device is delivered, and then its yours to do with what you want.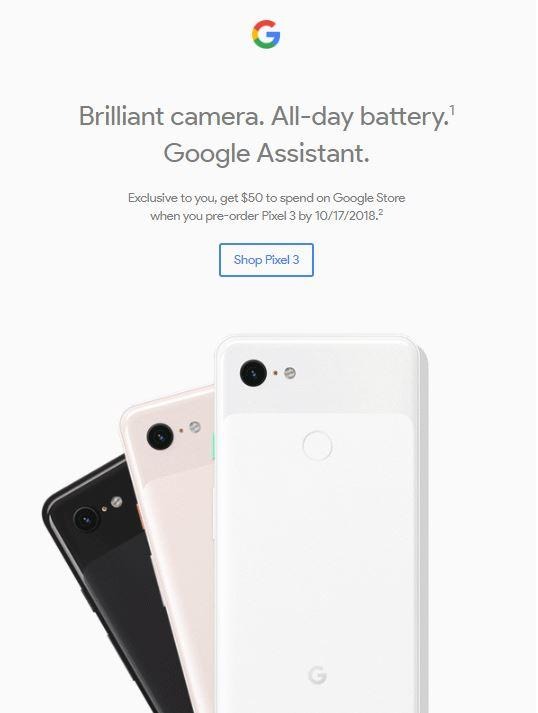 That fine print also tells us that this promotion has been available since October 9, but for whatever reason, this seems to be first time that Google has emailed some users about it. You won't receive the credit if you wind up canceling or returning your order, which is to be expected but bears pointing out nonetheless.
So, if you've been thinking of ordering either the Pixel 3 or the Pixel 3 XL and you've received this email, it might be worth taking advantage of this promotion. You have until 11:59 PM Pacific on October 17 to pre-order one of these devices and still qualify for the credit, so if your mind still isn't made up, you'll definitely want to come to a decision soon.