Google sued by ART+Com Innovationpool over Google Earth patent infringement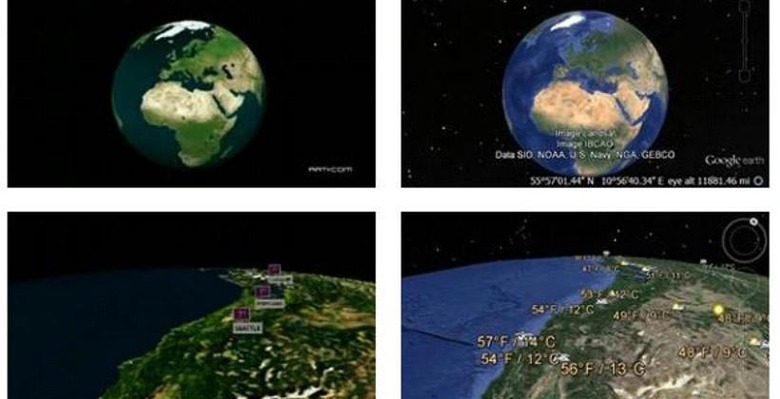 Google has found itself at the center of another patent infringement suit. This time the patent suit was filed against Google by a company called ART+COM Innovationpool GmbH (GCI). The suit was filed in a Delaware federal court and charges that Google Earth products are infringing on a patent held by GCI.
The patent in question is UP Patent number RE44550 titled "Method and Device for Pictorial Representation of Space-related Data." The main issues the lawsuit allege include that Google Earth can be traced directly to the ACI patent method through the development history and with current executives at Google.

The executives that ACI is talking about are Michael Jones, CTO of Google Earth, and Brian McClendon. McClendon is in charge of the Google Geo Group and VP of Engineering for Google Maps. Both of those executives allegedly worked for companies in the past that had access to information regarding the Terravisions system.
Terravision is the ACI commercial implementation of the system covered by its patents. The suit also alleges that Google Earth bears remarkable similarities to the ACI system that was developed nearly a decade before Google Earth. As you can see from the attached images, the two systems do look very similar. The suit also alleges that Google's infringement has been willful, meaning it can win treble damages in the suit. There is no word on when the case might go to court at this time.
SOURCE: ART+COM