Google Street View Visits Arlington National Cemetery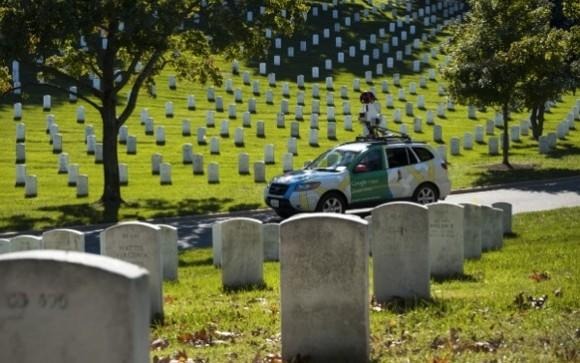 Google has taken the Street View cameras through a wide variety of locations around the world. Last month we saw virtual tours of the Galapagos Islands come available and it looks like the same will soon be available for the Arlington National Cemetery. The tour was created in October with the changing of the seasons, however they will not be publicly available until early next year.
According to a Washington Post report, Google plans to make the Arlington National Cemetery virtual tours available in May. As for that timeline, that happens to be the 150th anniversary of when the first soldier was buried there. For the inquiring minds, that soldier was Pvt. William Christman and he is in Section 27.
While that may be one of the more popular destinations within the cemetery, officials are going in with hope the project will attract more attention to the cemetery as a whole. And to further that, officials also hope this will draw some additional attention to portions that are visited less often. Of course, this also means those who are unable to make the trip will be able to visit and experience the cemetery virtually.
At present, the Arlington National Cemetery offers online access to images of the 40,000 burial sites. Google will not have a set image for each site, and instead will be capturing images of the gravestones where the Trekker walks past. Basically, this appears to be a case where the official Arlington National Cemetery images will remain important — as a sort of companion to the tour that will be provided by Google.
After all, along with not capturing each and every gravesite, the cemetery is said to have almost 30 new burials every day. Officials did say they plan to work with Google in regards to updates, but no timeline was given. As for now, it looks like the work is being done and those hoping to visit virtually will be able to do so in May.