Google standalone AR headset tipped with eye-tracking technology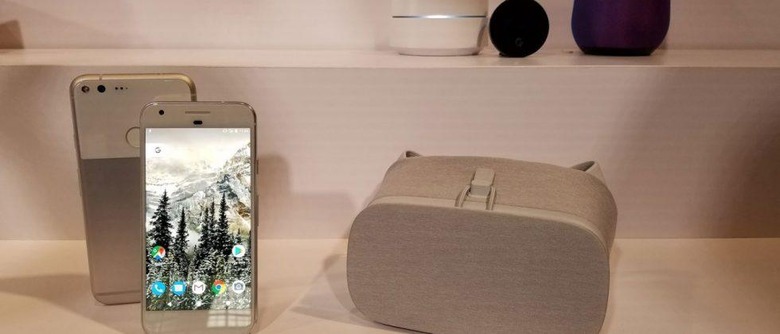 We heard rumor awhile ago that Google is working on a standalone virtual reality headset that'll also serve as a platform for augmented reality applications. Joining that rumor is a new spat of sources claiming this standalone VR/AR headset will include eye-tracking technology. According to these sources, the headset will also boast sensors for mapping the real world around the headset user.
The information comes from Engadget, which says it learned about the features from sources who know about Google's plans. This standalone headset will differ from Daydream in multiple ways, according to reports, the most notable being that you won't need a smartphone to use it. The headset will be poised to augment the world around users, as well, using both the eye-tracking technology and sensors/algorithm combo to display digital objects in the IRL environment.
Both positional awareness and eye-tracking will be facilitated in part by chips from Movidius, according to the sources. What the headset looks like, though, and how it works isn't clear at this point. Assuming sources are correct, you won't have to use a computer to power the device either, removing both the PC and smartphone tethers.
Google isn't the only company with augmented reality aspirations. Microsoft has showed off some of the possibilities of AR with its HoloLens, the likes of which include things like putting a fish tank in the room that doesn't actually exist, overlaying a digital pet into your environment, and so much more.
In the mean time, Google has launched its Daydream VR headset to go along with its new Pixel smartphones, giving consumers a relatively inexpensive alternative to things like Oculus Rift with better capabilities than Cardboard. Not familiar with Daydream? We've got all the details on it, as well as Google's other new devices, here.
SOURCE: Engadget