Google Stadia isn't waiting until E3 to make its big announcements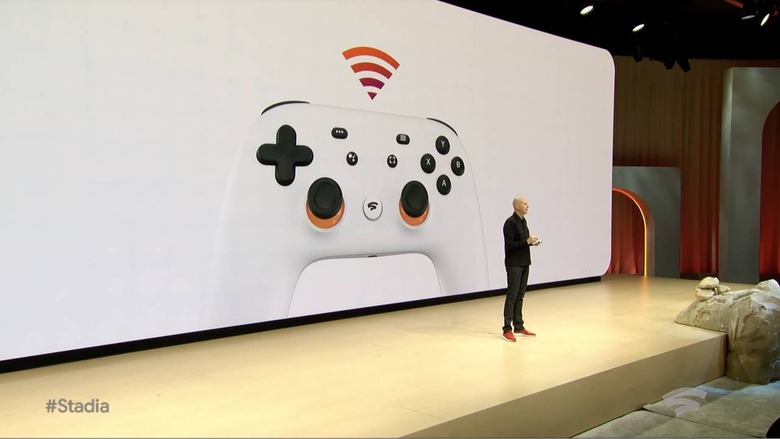 E3 2019 is nearly upon us, and many companies will be kicking off the show by hosting press conferences and streaming events to make their big announcements. Google today revealed that it's getting out ahead of the crowd, scheduling a pre-E3 press conference for its streaming service, Stadia, for later this week. Google, in other words, just put the big gaming publishers on notice by scheduling its show ahead of the rest.
On Twitter today, Google announced that it will host an event called Stadia Connect on Thursday, June 6th at 9:00am Pacific. That's a couple of days before any publishers begin hosting their E3 pressers, which traditionally start on the Saturday before the show – EA leads the charge this year with its EA PLAY livestreams on Saturday, June 8th, though that livestream can't really be considered a press conference.
Some news can't wait for #E3.

Tune into the first ever #StadiaConnect this Thursday 6/6 at 9AM PT for exciting announcements, games, and more → https://t.co/dKmKakQeQp pic.twitter.com/mZRagFGh4k

— Stadia ☁️🎮 (@GoogleStadia) June 3, 2019
Obviously, Google doesn't get too specific about what we'll see during the show, but the description on the YouTube video you see below promises more information about "pricing, games, and launch details."
Pricing has been a big question mark ever since Google revealed Stadia. We don't know how much Google plans to charge for its streaming service, and subscription fees will definitely be a deciding factor in whether Stadia sinks or swims. As far as launch dates are concerned, the only thing Google has said so far is that the service will release sometime in 2019, so we're looking forward to more information on that as well.
If you're interested in game streaming, it sounds like this will definitely be a show to watch. As always, we'll be covering that event as it happens right here at SlashGear, so check back here on the 6th for more on Google Stadia.