Google Stadia details revealed in pre-launch Reddit AMA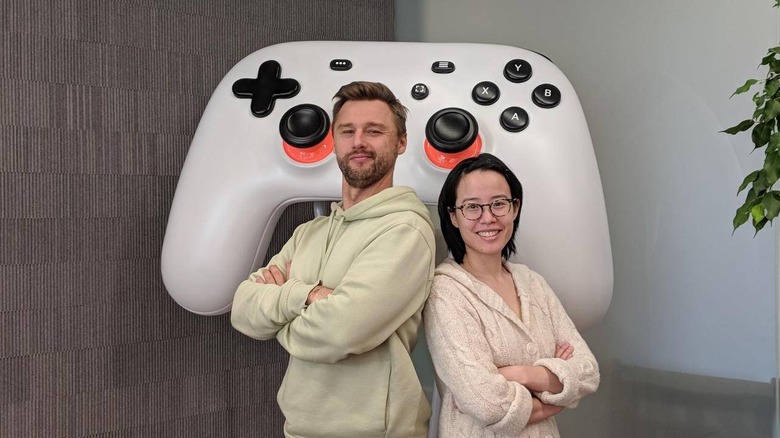 In just a few days, less than a week actually, a few avid gamers will finally be able to see for themselves what all the fuss around game streaming is about. Or at least Google's brand of game streaming, which is essential PC games streamed to web browsers. Google Stadia is, admittedly so new that some might still be confused about how it will all play out. Fortunately, Google recently held a customary Reddit AMA to let fans and interested future gamers ask the hard questions.
Google Stadia's ambition is to let anyone play on almost any device (sanctioned by Google, of course) but there is a certain preferential treatment being given to the Chromecast Ultra. That's not surprising since that's part of the Founders' Edition bundle Google was selling but it might be disappointing to learn that that special treatment only applies to that specific Chromecast Ultra. The Stadia Chromecast Ultra runs firmware that regular Chromecast Ultras don't have. That may come eventually but Google isn't promising any date yet.
Make no mistake, you'll still need a smartphone to set things up initially but once done, it's as easy as turning on the controller and the Chromecast. You will also need that phone to buy games, at least until Stadia gets its own games store for TVs. One rather amusing, or irritating, detail about the setup is that anyone you give access to the Chromecast Ultra can suddenly cast to it even while you're in the middle of a game. The game will continue playing for at least 10 more minutes, just enough time for you to reclaim your stream. Hopefully without getting your character killed in the meantime.
Stadia accounts are rather unconventional, or at least the Founders' accounts are. They are required to only numbers and letters in their handles but they can change it anytime, at least for now. They just have to go through Google support to do so. Family Link is available on Day 1 to allow parents to monitor their kids' use of Stadia but Family Sharing won't be so you'll have to buy a copy for each member that wants to play on their own account.
Google Stadia will go live on November 19 but Stadia Controllers only start shipping on November 18. Fortunately, players can use a keyboard and mouse, phone, or any compatible controller in the meantime. Google admits that Stadia will be pretty bare when it launches, with an achievement system that you can't even see yet, but new features are expected to land just a week from launch.