Google Stadia adds Borderlands 3, Ghost Recon Breakpoint this week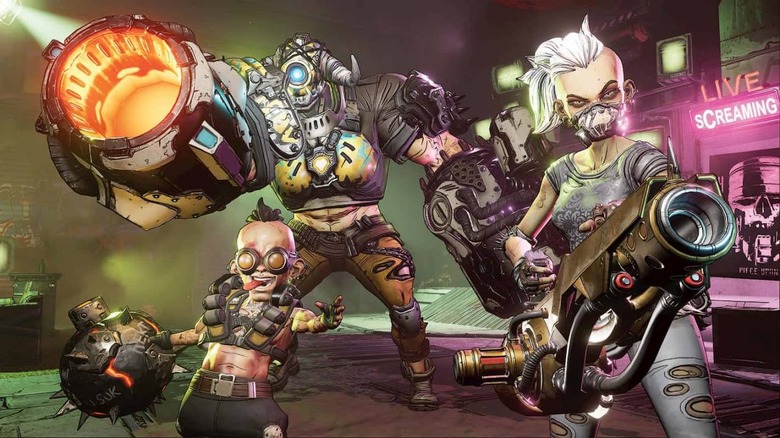 Google Stadia is getting three big additions to its game lineup this week, with Borderlands 3, Dragon Ball Xenoverse 2, and Tom Clancy's Ghost Recon Breakpoint all joining the roster. Borderlands 3 and Dragonball Xenoverse 2 have both been added today, while Ghost Recon Breakpoint won't be going live until tomorrow. In the case of Ghost Recon Breakpoint, we're also seeing support for Stream Connect.
Stream Connect, as Google detailed before Stadia's launch, accomplishes something of a split-screen effect while playing. Stream Connect allows you to see what the others on your team are doing, potentially giving you an edge during the game's tougher sequences. Google notes in a blog post that Stream Connect is possible because Stadia doesn't suffer from the same console limitations that would prevent proper split-screen multiplayer in many modern games.
As stated above, Dragon Ball Xenoverse 2 and Borderlands 3 are available on Stadia now. Xenoverse 2 runs $49.99, but Borderlands 3 is available at a discount for a limited time. The standard version of the game is $38.99, the Deluxe Edition is down to $51.99, and the Super Deluxe Edition runs $77.99.
Breakpoint will be launching tomorrow and, like Borderlands 3, will be discounted for a limited time after launch. All editions of the game will be 50% off, which means that the standard version is $30, the Gold Edition is $50, and the Ultimate Edition is $60.
Sadly, Google doesn't say if the Stadia edition of Borderlands 3 supports cross-saves, and judging from the comments that blog post received, that's a question a lot of Stadia users have. We'll see if Google clarifies the issue, but for now, it might be best to expect that you'll have to start a new character when you boot up Borderlands 3 on Stadia.