Google Sidewalk to put Wi-Fi hubs in bus stops, phone booths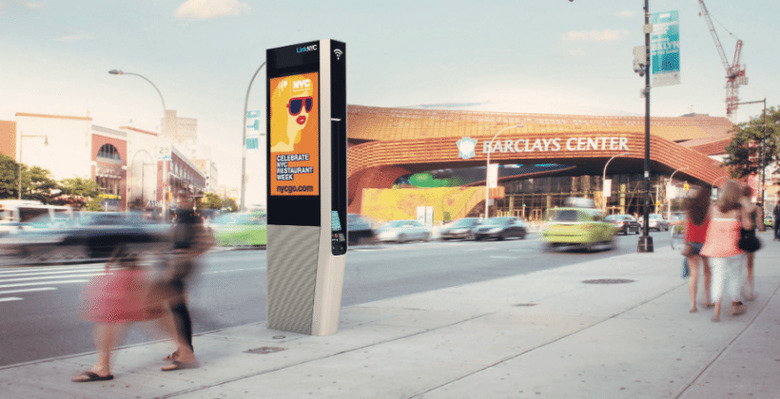 Just two weeks ago, Google launched a new subsidiary simply called Sidewalk that will put technology at the service of city building. Now, Sidewalk has announced its first acquisition and also its first project, an ambitious one at that. Called Intersection, the project aims to put Wi-Fi hubs in various public spots and infrastructure, where the intersection of people take place, hence the name. In practice, this means putting up kiosks or reusing bus stops and pay phone booths to provide not just high-speed but also free gigabit Internet to the public.
Sounds familiar? Late last year, New York City announced that very same endeavor, which it called LinkNYC. The plan was to setup 10,000 Wi-Fi kiosks across the city to provide that Internet connection for free. But there's no danger of overlap or lawsuit here. That's because Control Group and Titan, the two companies running LinkNYC, was just acquired by Sidewalk.
The two companies bring different but complementary skills to the table. Control Group has an expertise in creating digital products and public interfaces for airports, mass transits, and other busy human places. Titan, on the other hand, brings with it its experience in out-of-home advertising as well as dealing with government and transit bodies, having operated phone booths in NYC that will be converted for the LinkNYC project.
Now the two companies have merged into one and will be known as Intersection but the overall goal hasn't changed. Sidewalk and Intersection has practically inherited the LinkNYC plan. It is hardly surprising that connecting the whole city to the Internet would be Sidewalk's first major endeavor, considering its parentage as well as the necessity of connectivity for future projects. No timeline has been given for the project, but we could expect a few months delay as the companies restructure and re-evaluate their game plan.
SOURCE: Sidewalk