Google Self-Driving Car to get steering wheel and pedals after all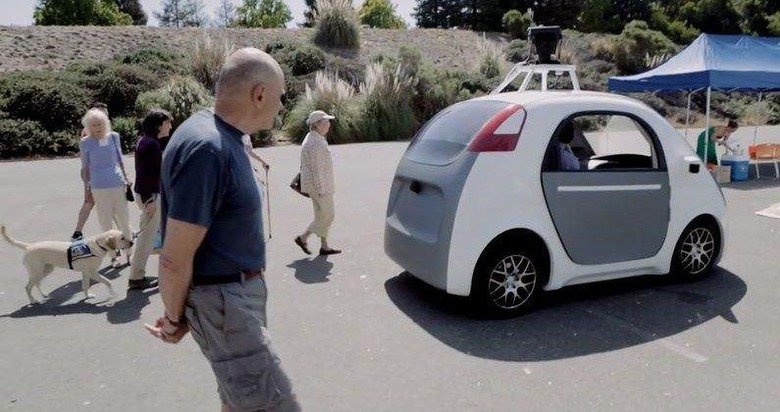 Google has been talking up its self-driving car plans for years now and as far back as 2014 the search giant has been saying that it would not equip its pod cars with a steering wheel or a pedals for a human driver to take over if they need to or want to. Things have not changed with reports indicating that its self-driving car will indeed have pedals and a steering wheel according to people close to the project.
By including the traditional controls for human drivers the car might be more palatable for any first generation buyers. While reports surface indicating this major change in plans for the autonomous vehicle, Larry Page has announced that the self-driving car unit will be moved out of Google X to a separate company under Alphabet. This announcement is expected to happen soon.
The planned move out of the moonshot factory Google operates also means that Google is hiring more managers to work under John Krafcik, a former Hyundai exec that took the reins of the self-driving car program a bit over 12 months ago. The move to keep human controls inside the cars being developed is seen as a faster way to get to market with a ride-sharing service to compete against the likes of Uber. The reason for keeping standard controls is that there are currently governmental regulations that require steering wheels and pedals inside cars.
Within Google the autonomous unit is known as Chauffeur and it aims to launch a commercial ridesharing service by the end of 2017 with only autonomous vehicles. Whether or not that goal is reached depends on the performance of the vehicle itself, being made for Google by Fiat Chrysler.
The first prototypes of the vehicle are due for delivery by the end of 2016. Google isn't expected to roll the autonomous ride sharing service out in California first because the state has too many regulations in place. The first location could be Austin, Texas or Phoenix, Arizona.
SOURCE: The Information