Google Search puts local event information front and center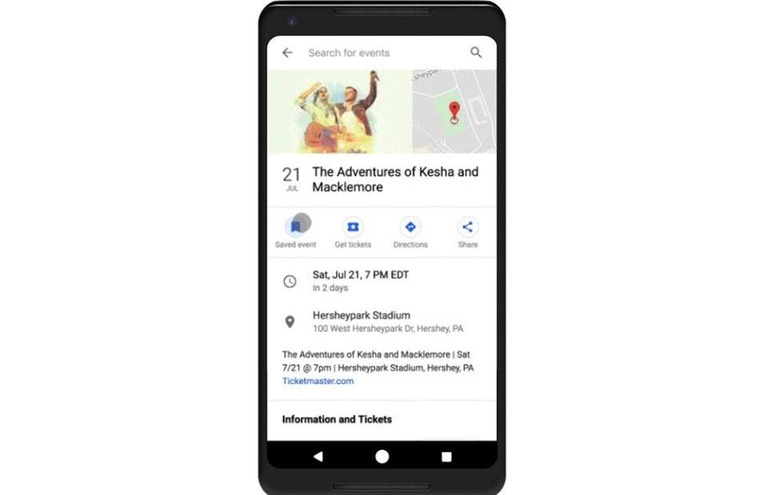 For a lot of people, summer means spending time outside at local events, whether those are concerts, festivals, art shows, or theater. Google has been working on improving event discovery within Search for a while now, but today, it announced a pretty significant update that will put information on events front and center. The idea is to surface information on events right in your search results, saving the trouble of visiting different websites to find the idetails you need.
In a post over on the Google Blog, the company explains that you can pull up this new layout by typing things like "events near me" or "free concert" into Search. When you do that, you'll see an expandable panel pop up at the top of your search results, which you can browse through to find an event you're interested in.
Tapping on the card for an event will expand it further, offering up more detailed information about times, dates, location, and how to purchase tickets. The card also provides a link to the webpage for the event, which is where you'll find even more information about it.
Google has also implemented the familiar "For You" tab with this new events feature. It's here that you'll find personalized event suggestions, but beyond that, you'll also see popular and trending events around you too.
Google says that this new functionality will be rolling out to Search over the next couple of days. In testing it myself, I found that some of these features were live while others weren't, so this does indeed seem to be a gradual roll out. Still, it should serve as a nice way to find stuff to do in your local area, so be sure to give it a spin once it's live.