Google Search Optimized For iPads, Android Tablets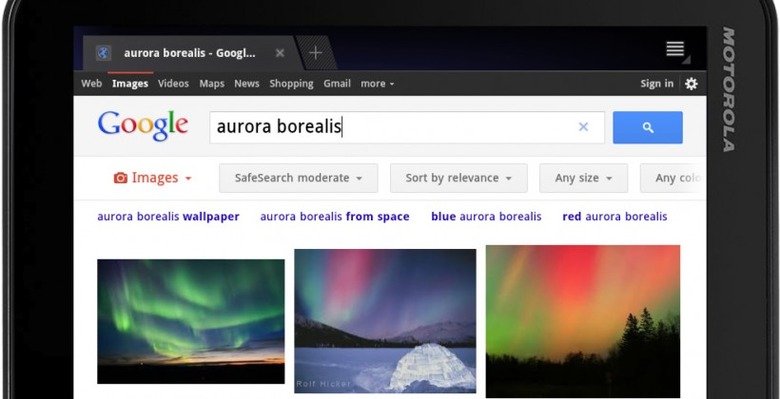 Using Google Search on tablets hasn't been difficult, but the experience is about to get even easier. The company confirmed today that it will be rolling out an update to optimize its search interface for both iPads and Android tablets. The enhancements involve not only more touch-friendly elements but also faster-loading images and continuous scrolling.
A major change will be the addition of more touch-friendly navigation menu buttons at the top left, including a Search drop-down that makes it easier to switch between results in Images, Videos, Places, Shopping and more. Image results will now also be larger and load faster, with filtering options easily selectable from the top navigation area.
The overall look takes on the design style introduced with Google+, with a more simplified and streamlined layout, larger text, buttons, and other touch targets. The new Google Search should work equally well in both portrait and landscape orientations.
However, the update is rolling out gradually in the coming days and will be available in 36 languages. And although it will work on all iPads, it will not be supported in any Android tablets below Android 3.1 Honeycomb. To try it out, simply navigate to Google.com in your tablet's web browser.
[via Google Mobile Blog]