Google Santa Tracker Snowball Storm game has a PUBG feel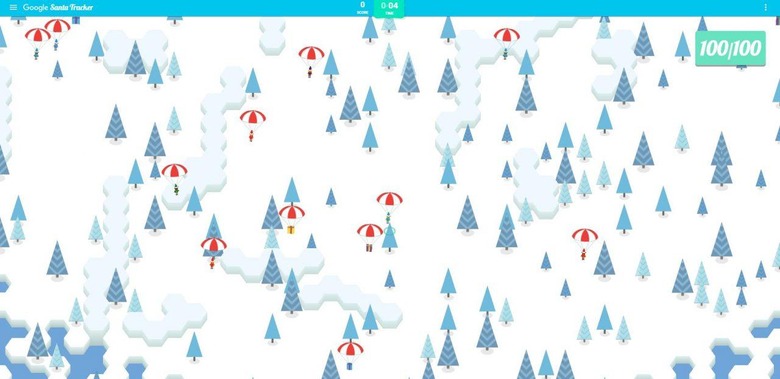 Google's Santa Tracker has been up and running since the beginning of December, unlocking a new game or feature each day of the month. The advent calendar-like approach has held a few gems over the course of the month, but today's new game is something that will be instantly familiar to a lot of PC gamers. It's a new mini game called Snowball Storm, and it seems to take inspiration from one of the year's biggest games.
In Snowball Storm, you and 99 other elves will parachute onto a snow cover island and participate in a large scale snowball fight. The goal of the game is to be the last elf standing, and you can pick up presents scattered on the ground to power up your snowballs. Oh, also, pieces of the island drop off as the game progresses, making the field of play smaller and smaller.
Sound familiar? If this reminds you of PlayerUnknown's Battlegrounds, you certainly aren't alone. Snowball Storm definitely shares some basic themes with PUBG, giving it a family-friendly and holiday-themed twist. Of course, games of Snowball Storm are a fair bit more casual (and faster) than PUBG, as the action begins right when you touch the ground.
Yesterday, PlayerUnknown's Battlegrounds exited early access and entered full release on Steam, so if the timing of Snowball Storm is a coincidence, it certainly is a suspicious one. Perhaps Google wanted to pay tribute to a game that had a very profound effect on this industry this year?
Regardless of whether or not Google was looking to reference PUBG the day after that it was released, Snowball Storm is definitely worth checking out. You can find it now over at Google's Santa Tracker, which is home to a bunch of other games and activities in Santa's Workshop. Good luck in dodging those snowballs, because you're going to need it.