Google reveals kiosk-centric Chrome OS update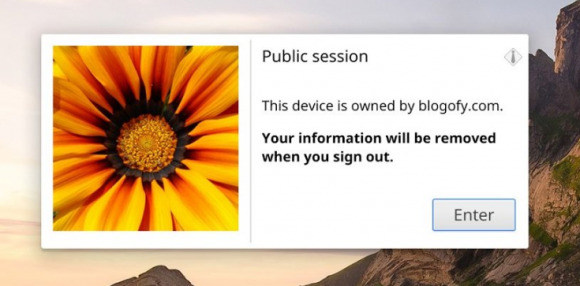 Google has updated Chrome OS with a new feature called Managed Public Sessions, which – as its name suggests – allows customers to use Chromebooks as a public kiosk of sorts, whether for business or browsing purposes. Google boasts that the feature is "highly customizable," and that it operates without requiring a login. In combination with the management console, the machine can be set up to meet a variety of requirements.
Google lists a variety of situations in which it says the Chromebook in combination with the new feature will be beneficial, including for placing orders within a retail store, searching an inventory or catalog, updating inventory, updating business information within a company, and more. Like other kiosk setups, Chrome OS can be configured to display custom items, such as certain Web pages, as well as blocking other items, such as non-relevant websites and applications.
Device functionality with the Chromebook can also be controlled, and limits can be put on how much time a user can spend on the kiosk. Likewise, when the user is logged out or manually logs out, the information from the session is wiped, helping to keep things tidy and secure. All are fairly standard among kiosk software, and gives users another option on top of what has largely been relegated to iOS and Android-based setups.
Google says it has tested the new feature out in public settings to gather feedback and see how it holds up, with locations including Dillards, the Hyatt San Francisco, and the Multnomah County Library. Dillards used the system as a shared hub for employees to access its internal system, while the Multnomah library is using the setup to provide its patrons with time-limited access to the machines. The Hyatt used it the Chromebooks in its break rooms.
[via Google Enterprise]