Google responds to Stadia's 4K controversy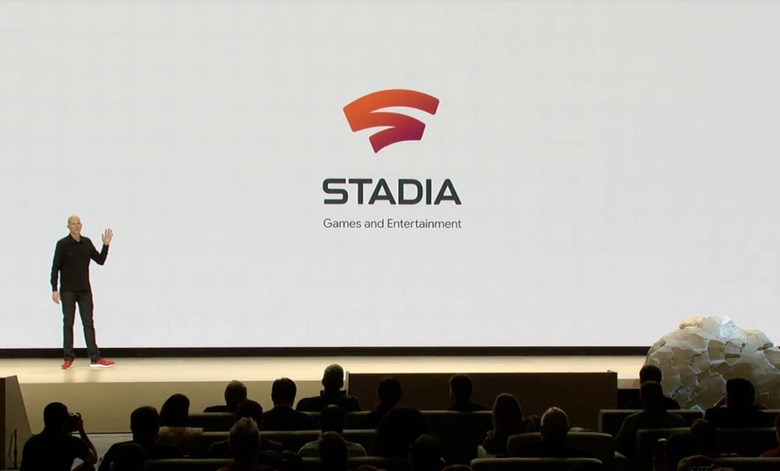 Stadia is officially here, and as exciting as it may be to see the big G try its hand at game streaming, this launch has not been without its faults and controversies. Before launch, Google VP and Stadia lead Phil Harrison could be seen touting the capabilities of Stadia, noting on at least one occasion that all Stadia games would support 4K at launch. In the time since Stadia debuted, however, we've discovered that isn't entirely the case.
As Eurogamer and Digital Foundry have pointed out, some games on the service don't run at true 4K. Destiny 2 is one of those titles, as it's rendered at 1080p and upscaled to a resolution that's still sub-4K. Red Dead Redemption 2 is another game that renders at a lower resolution and is then upscaled, this time hitting 4K after upscaling when using a Chromecast Ultra.
Yes, all games at launch support 4K. We designed Stadia to enable 4K/60 (with appropriate TV and bandwidth). We want all games to play 4K/60 but sometimes for artistic reasons a game is 4K/30 so Stadia always streams at 4K/60 via 2x encode.

— Phil Harrison (@MrPhilHarrison) October 9, 2019
These discoveries have led some to call foul on Google. The company responded to those complaints today, delivering a statement that more or less says Google leaves it up to developers when determining what kind of resolution and framerate their games run at. Check out the full statement below:
Stadia streams at 4K and 60 FPS – and that includes all aspects of our graphics pipeline from game to screen: GPU, encoder and Chromecast Ultra all outputting at 4k to 4k TVs, with the appropriate internet connection. Developers making Stadia games work hard to deliver the best streaming experience for every game. Like you see on all platforms, this includes a variety of techniques to achieve the best overall quality. We give developers the freedom of how to achieve the best image quality and framerate on Stadia and we are impressed with what they have been able to achieve for day one.

We expect that many developers can, and in most cases will, continue to improve their games on Stadia. And because Stadia lives in our data centers, developers are able to innovate quickly while delivering even better experiences directly to you without the need for game patches or downloads.
So, it sounds like these 4K gripes that some folks have actually come down to developers, and not necessarily the capabilities of Stadia. In either case, it seems that Harrison might be guilty of overpromising when it comes to the resolution of Stadia's launch games, and when you're trying to be a trailblazer in a relatively young space, that's not a good thing.
We'll see what happens from here, and hopefully we'll hear from teams like Bungie and Rockstar as we wait on those improvements Google is expecting. For now, though, those of you who are still waiting on a Founder's Edition to arrive might want to temper your expectations for 4K gaming through Stadia, as it seems some of the service's biggest games don't quite reach true 4K.