Google releases updated maps for 10 European countries and regions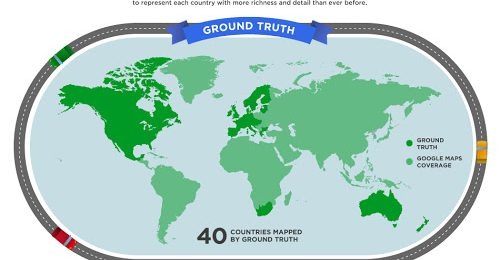 Google has released updated maps for a variety of European regions and countries as part of the "Ground Truth" project, which launched in 2008. This is part of Google's goal to provide high-quality maps that are as accurate as possible, ensuring that people "get exactly the information they need." This brings the total number of maps built via Ground Truth to 40.
Ground Truth builds maps by gathering high-quality map information from what Google refers to as authoritative sources from various places globally. The gathered data is processed by algorithms with supplemental data, such as Street View and satellite views, added. There is also an element of human input, which helps ensure that the resulting map contains information that is as close to what the actual location presents as possible.
The new maps cover Spain, Andorra, Bulgaria, Gibraltar, Hungary, Estonia, Latvia, Lithuania, Slovenia, and Slovakia. Google offers a few examples of the changes provided by the new maps, such as the addition of a 70 kilometer part of the Bulgarian Trakiya motorway, something that was added after the previous maps were made available. The changes aren't limited to roads, however.
The updated maps also include walking paths, park boundaries, campuses, ferry lines, and more. As another example provided by Google, the updated maps for Spain include detailed walking paths of the Royal Botanical Gardens. Of course, there is bound to be the occasional bought of wrong info on a map. If you find some, Google encourages you to report it via instructions on its "Report a Problem" page so that it can be corrected.
[via Google Blog]