Google releases Chrome 16 update with multi-user sign-in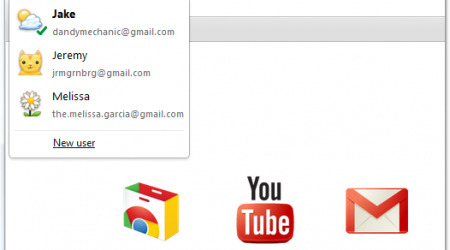 Google has posted the final stable release version of Chrome 16. This update to the Chrome browser was mainly focused on supporting multiple account sign-ins so that more than one user can share the same browser. This way you can access your own bookmarks, extensions, web apps and more, while also being able to bring this personalized experience to all your devices.
New user accounts can be easily created under the Options and Preferences section by clicking "Add new user." A new instance of Chrome then appears with a badge at the top left indicating which user the instance belongs to. Clicking on the badge shows a drop down list of other signed-in accounts that you can switch to.
This makes it more convenient and less of a mess to sync bookmarks, apps, and extensions, especially when multiple people in a family are using the same browser. However, it is not intended to secure your data and you can easily switch between any accounts that are signed in.
[via Chrome Blog]