Google Podcasts Can Finally Auto-Download New Podcast Episodes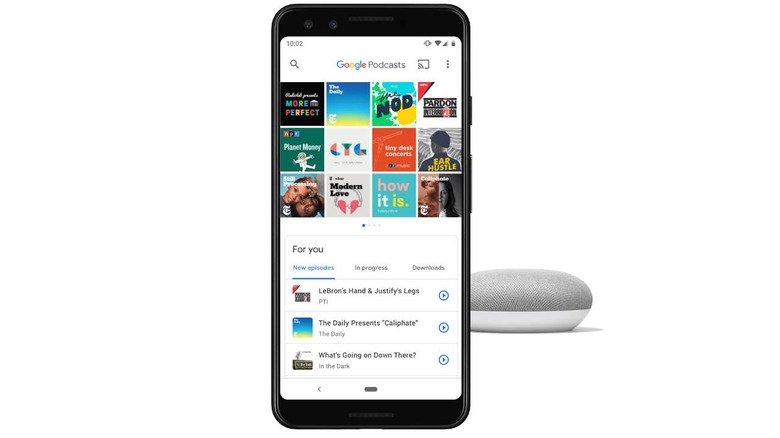 Google Podcasts is slowly developing into a proper podcast app with the addition of new — and some would say, basic and expected — features already available in many competing products. With the most recent update, Google Podcasts can now be set to automatically download the newest episodes in the podcasts you listen to, eliminating the need to manually find and download the content.
Google Podcasts is exactly what it sounds like: a podcast discovery app that enables users to find and listen to their favorite audio shows. The app is only available on Android and arrived as a competitor to a number of established alternatives, including popular offerings like Stitcher.
The big benefit with Google Podcasts is the ability to sync podcasts across devices and instantly resume them using Google Assistant. One example of this useful functionality is the ability to start a podcast episode on an Android smartphone, pause it, then resume using Google Assistant from a Home smart speaker.
Upon its launch several months ago, Google Podcasts was criticized for the absence of several important features considered vital by many podcast fans. Google has slowly addressed that criticism with a number of updates, the most recent nudging the app closer to the same level as popular alternatives.
Users can now set Google Podcasts to auto-download new episodes within the app's Settings menu. The option remains to limit downloads to WiFi-only, which is typically only used by individuals who are on a limited data plan. The same Settings menu contains the 'Your podcasts' list where users can select which podcasts will be included in the automatic downloads. Unfortunately, there doesn't appear to be an option for scheduling when the downloads happen.