Google Podcasts app gets another big Android feature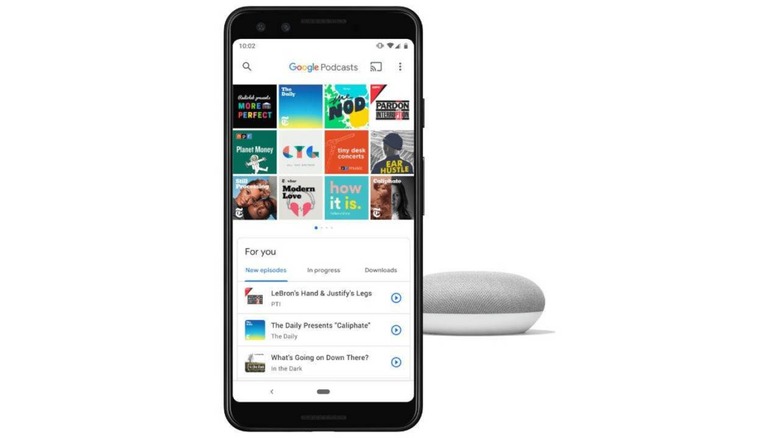 Google's Podcasts app has been updated with another important feature, at least relative to what listeners have come to expect from other apps. Unlike other recent additions, which include personalized recommendations and better content management, the new feature makes it easier for users to toggle between Google accounts.READ: Google Podcasts gets new personalized recommendations tab
Google Podcasts is exactly what it sounds like — an app that enables users to find and listen to podcasts. Though it's a nice option for users who want to stay within the Google ecosystem, the app was criticized at launch for its lack of basic and key features found on just about every other podcast app.
Things have slowly changed over the last several months with the arrival of additional features, some of them bigger than others. Late last year, for example, Google Podcasts was updated with a new personalization feature that makes it easier to find new episodes related to the user's interests.
As recently spotted by Android Police, Google Podcasts has been updated with the Android account switcher swipe gesture. The feature works by switching to another signed-in Google account when the user swipes on the app's triple-dot menu. There's also the option to use the app without tying the activity to an account — this is essentially like putting it into incognito mode.
This feature would likely be most convenient for users who share a device with someone else — a communal tablet, perhaps, that is used to control one's smart home gadgets and stream content to connected speakers. Similar account switching gesture support is available in other Google mobile apps.