Google Play Updates Will Finally Show Changes Inline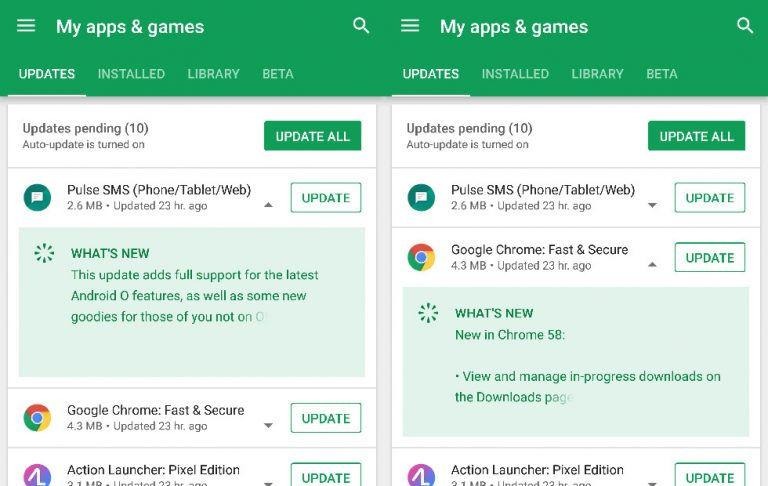 The Google Play Store is a rather ironic part of Google's ecosystem. For a company that puts information at your fingertips in Search, it seems to make it so difficult to extract information in its Play Store app and website. For example, it was only recently that Google even added the option to sort your installed apps. Soon, it will finally have the ability to show you exactly what you're getting when you update an app, without having to go through different screens to do so.
In contrast to how easy it is to filter and sort your web searches, going through Google Play Store searches is almost like a wild goose chase. In addition to that, going over the apps you do already have installed on your Android device is also a bit of a chore. Google has partially improved that situation with new tabs and sorting options. Now it is giving the update tab yet another stab at greatness.
You can now optionally show the changelog for an app that you're about to update, without having to dig into the app. In the past, to see what will be coming in the new version, you had to tap on the app, which will take you to the app's page. Then you have to tap the description to get a full view of that changelog. Only to see there was nothing there of interest. A monumental waste of time.
With version 8.0 of Google Play Store, you can stay put in the Updates tab and just tap on a little arrow beside the app name to expand the entry, showing the changelog. Sadly, to save space, Google still truncates the change log at seemingly random parts of the text. iOS users have had this feature for years now, but, fortunately, Google has done one better. You can collapse the changelog again and keep your list all compact and tidy.
This change comes via Google Play Store 8.0, which has just started rolling out to users. As always, updates don't arrive all at the same time. You can try forcing an update by going to the Google Play Store settings and tapping on the Version info. That, however, will do squat if the update isn't even available yet in your region.
VIA: 9to5Google