Google Play store will soon sell audiobooks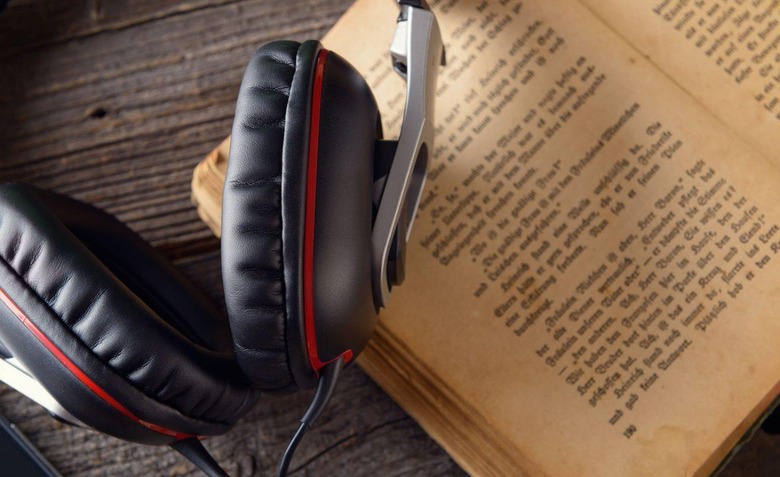 In this age of podcasts and other forms of streaming media, the audiobook format has been growing in popularity over the last few years. Amazon currently dominates the market, however, with its ownership of Audible, but it appears Google is about to make a big push back. The Google Play store has revealed that it will soon start selling audiobooks alongside its existing media like movies, TV shows, music, digital books, and more.
A banner promoting the arrival of audiobooks has been spotted on the Google Play website. Unfortunately, the link to the audiobook section isn't live yet, and there's no specific mention of when content will be available for purchase on the store, possibly indicating the banner has appeared early in error. The good news is that there's mention of a deal where users can get their first audiobook at 50% off.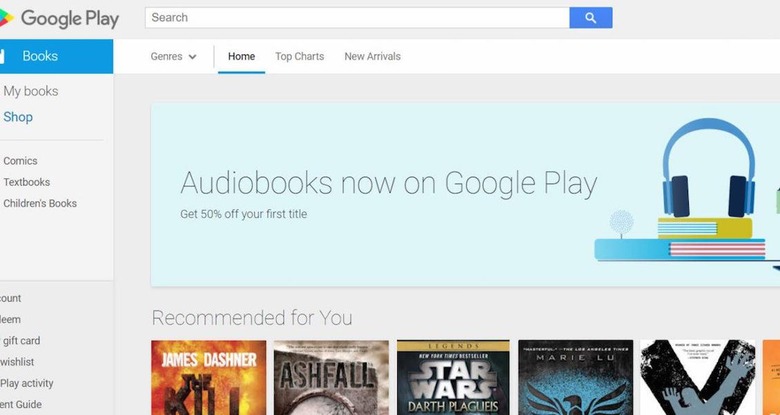 Audiobooks on the Google Play store have been hinted at before, as previous teardowns of the app's APK revealed mentions of the format, along with the ability to navigate chapters and keep track of progress for different titles.
Users have been able to find a small selection of audiobooks in the music section of the Google Play store, but a dedicated section for the format should be easier to navigate, offer more titles, and be a welcome addition for audiobook fans. As it will be part of Google's store ecosystem, users can expect to listen to their purchases across Android devices.
SOURCE 9to5Google