Google Play Store apps claim they can upgrade you to Android 9 Pie - Avoid them!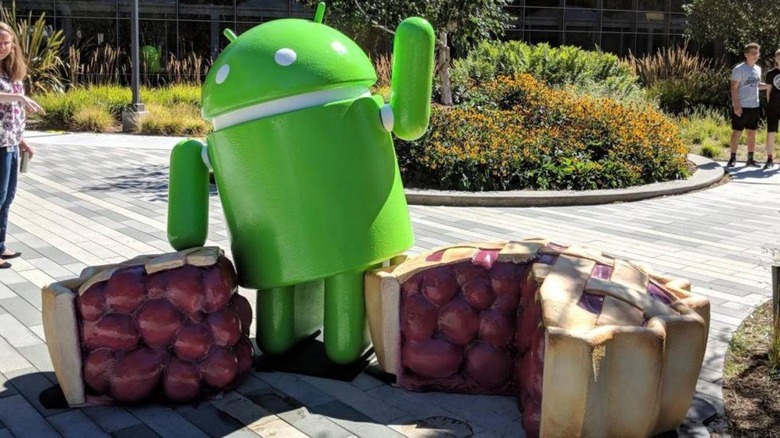 With the rollout of Android Q beta to a select few, there was naturally a revival of interest in Android 9 Pie's rollout as well. A few of the high-profile flagship models have already gotten their freshly baked update but majority are still munching on Oreo cookies or even nutty Nougat. Those might have become impatient and have started looking for alternative solutions. Unfortunately, a few unscrupulous developers are taking advantage of them by presenting very fake apps that promise to do the impossible.
To be clear, the only way you can update Android itself is through an OEM's or carrier's OTA or by manually flashing it yourself. It has never been possible to do so via a simple app update from Google Play Store, especially from third-party developers. Unfortunately, not all Android users are aware of that and some may be desperate enough to try the first search result they see.
Apparently, a search for "update to Android" in Google Play Store brings up not a few apps that promise to do exactly that. Given the technical impossibility, these apps are all fake but many users might not know that. Considering they're offered for the tempting offer of free, it's all too easy to just tap on the green button.
These apps do more than just playing a joke, however. Some will be filled with ads or even adware. Worst case scenario, these fraudulent apps may come laden with malware that can compromise the user's phone and pilfer data behind their backs.
While Android users should always exercise caution, this is another example where Google's automated screening failed yet again. Unlike apps that try hard to mask their true intentions and operations, these apps are ridiculously upfront about what they're offering. If simple examples like these can get through Google Play Protect and its bouncers, then that system may be even more broken than previously thought.