Google has had an "interesting" history with news readers. In 2013, it shut down Google Reader, perhaps the most used RSS/feed reader platforms in recent times. But while it did have something like Google Play Newsstand for both news and magazines, it hasn't exactly been shown as much love as its other Google Play siblings. That changes today with perhaps the biggest update Google has ever announced for the service. In addition to a redesign of Newsstand's mobile apps, Google is also bringing Newsstand to browsers at long last.
First up, Google updates Newsstand on both Android and iOS. Two major features, in particular, aim to offer a richer experience. Newsstand is now smarter, says Google, offering more timely and interesting news and topics right from the moment you open the app. The top Briefing section delivers the latest news around the world, around you, and of interest to you. Immediately below it are recommended highlights that, interestingly enough, include a justification for why Google thinks you'd be interested in the piece.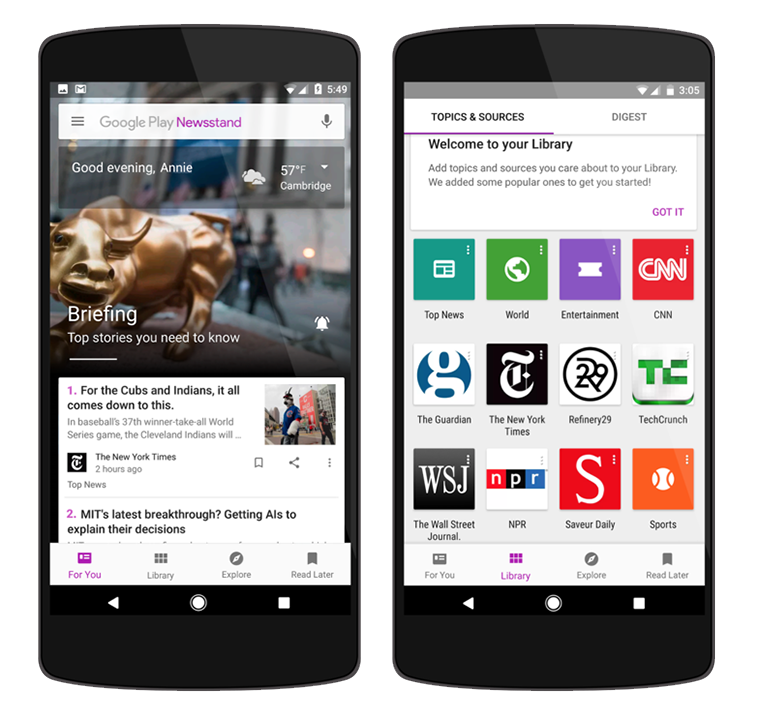 A richer experience requires richer multimedia, and Play Newsstand delivers on that with support for hi-res images, multimedia controls, and videos. Google applies its Data Saver magic to ensure you won't get bitten by bill shock. Sadly, it seems that rich media also means autoplaying videos as you scroll through the list.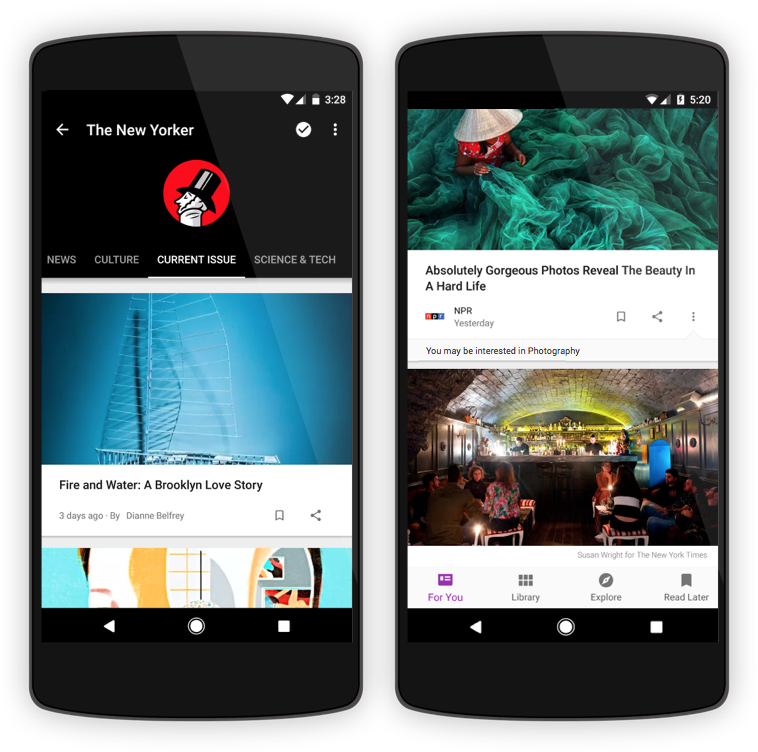 If this were the old Newsstand, we would pretty much stop there, right after the updates to the mobile apps. Fortunately, this isn't the old Newsstand. Starting today, Google Play Newsstand is finally available on web browsers. Or web browser, to be precise. At the moment, it seems that the web app is only supported on Chrome, which sort of negates the "news anywhere and everywhere" premise.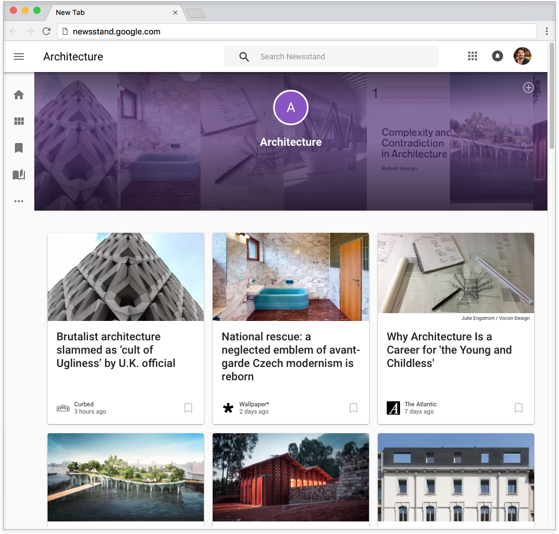 Google Play Newsstand, now at version 4.0, is rolling out to Android and iOS. The web version could probably come to other browsers as well, thought at a later date.
SOURCE: Google