Google Play Glass Boutique support hinted in new store update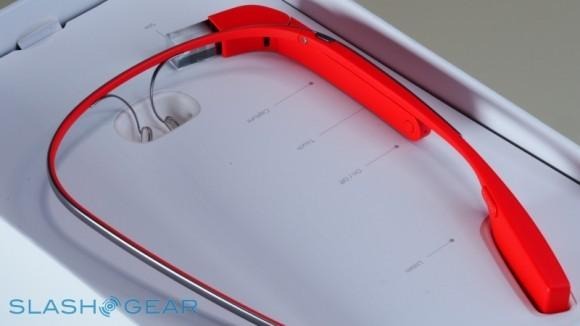 Google updated the look and feel of the Google Play Store yesterday for desktop users, giving it a cleaner look that fits more in the line with the mobile version. However, the update hints at the possibility that Google Glass apps could be distributed through Google Play, and Glass owners may be able to browse the Google Play store on Glass itself.
When you go to download an app in Google Play, you can choose from a list of all your Android devices from a drop-down menu. The updated Google Play store now lists Google Glass in the drop-down menu, giving us proof that Google has at least some intention of bringing the two together at some point.
As it stands now, Glass owners have to navigate to a specific portal in the My Glass app on their Android device, which isn't too terrible of a process, but it would be so much more convenient for Glass users to download and install apps without the leaving the comfort of that small heads-up display and touchpad on the side of their head.

Of course, the appearance of Google Glass in that drop-down menu leads to a grayed-out selection, meaning that compatibility between the two isn't quite ready just yet, but Google may be in the process of getting it up and running.
We already know that Google Glass is getting some kind of boutique app store with Glass-specific apps, thanks to code that was discovered in the latest Glass update, but Google hasn't addressed it publicly and they haven't enabled it yet. This boutique method seems a little different than the simple Google Play integration, so it's possible Google is experimenting with a few different options right now.
VIA: Android and Me