Google Play gets ready for gift cards and wishlist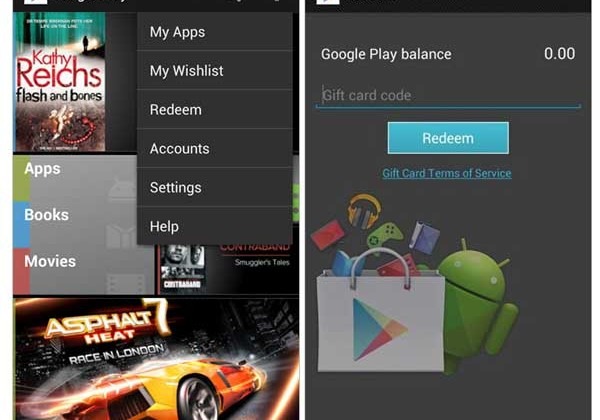 Sometimes the things that Android users really want as gifts aren't available down at the local retail store. For lot users, birthdays and holidays are the perfect time to ask for the digital goods they want for their Android tablet or smartphone. The problem is that as of now Google Play doesn't offer things such as gift cards or a wishlist leaving you to ask for money.
A new version of the APK for the Google Play Store, version 3.8.15, started rollout to Android devices recently. Android Police reports that while the new APK looked exactly like the old APK, it had gained about 300 kB of code. After some digging to determine what that extra code was for, we learned that two new features are coming that I'm sure many people have been wishing for.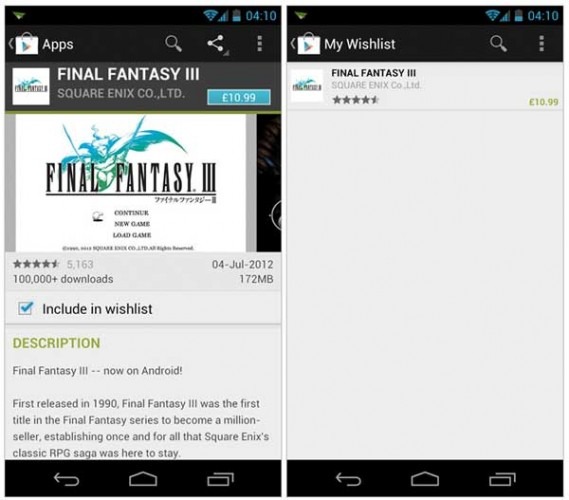 The new APK code points to Google Play finally adding redeemable gift cards. You can see in the screenshots that under the redeem heading is a space for a gift card code. Also noted in the new menu list is the My Wishlist feature. The wishlist gives the user the ability to add apps, books, TV shows, movies, music, and magazines.
To add content to the wishlist, when the user lands on an app they want there's a checkbox that would include the app in your wishlist. There are still details I'd like to know about the wishlist. For instance, can you share the wish list with friends allowing them to buy you gift cards for a specific amount? I also wonder if the wishlist can be added as a shopping cart later.
[via Android Police]