The first Google Pixel and Pixel XL were pretty much high-end smartphones. You can tell not just by their design but by their specs and price as well. You'd expect the next gen Google Pixels to be just as well, but the story might be a bit complicated than that. For one, there is believed to be three, not just two, Google Pixel 2 models. For another, one of those three, codenamed "taimen" has shown up on Geekbench bearing underwhelming numbers.
According to the benchmark, the Google taimen will have a Qualcomm octa-core processor running at 1.9 GHz max. It will also have 4 GB of RAM. It scores a 1804 on the single-core test while on the multi-core test it gets 6248. Not exactly topnotch results.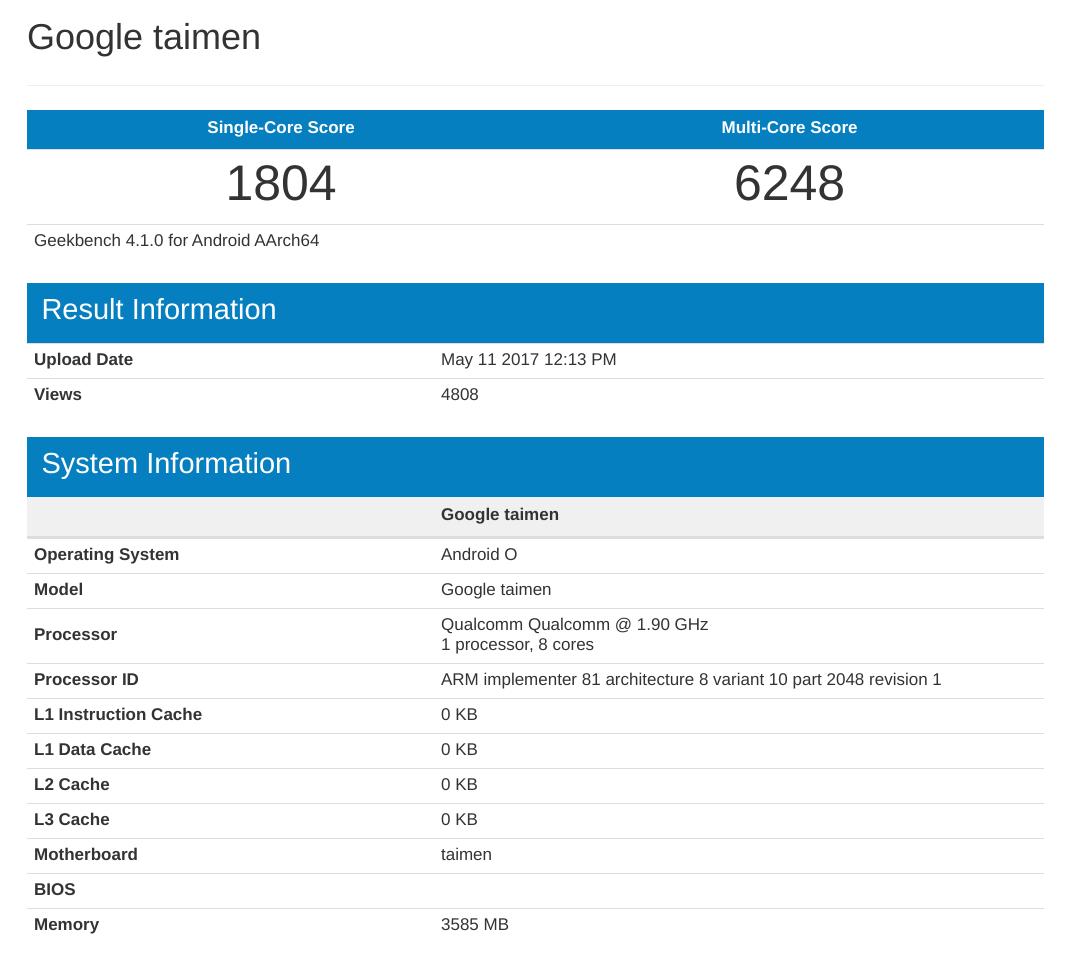 That puts into question the expectation that the Google taimen will run on a Qualcomm Snapdragon 835. Compare that to the 1929 and 6084 scores that the Galaxy S8+ got in the single- and multi-core tests, respectively. Or the recently leaked OnePlus 5 scores of 1963 and 6687. Those are definitely way ahead of what the Google taimen is showing.
So what gives? Given those numbers and the clock speed, there is a distinct chance that the Google taimen is running on a mid-range processor, something like the Snapdragon 653. That would, in turn, support some speculation that claims one of the three new Pixels would be a mid-range variant.
Then again, the benchmark could be running the taimen device at the lowest possible clock speed, which would be strange for a benchmark test. That could explain away the disappointing numbers. Either way, we're still months away from finding out the real deal.
VIA: Geekbench