Google Pixel Slate successor still coming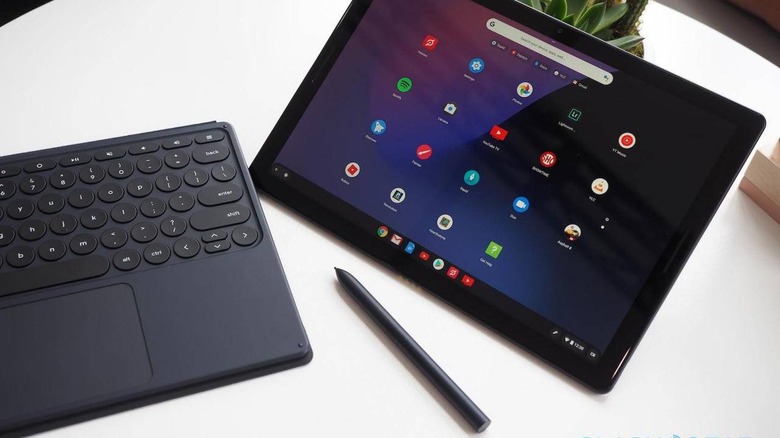 Google is known for making products that they practically abandon after one or two iterations. Sometimes they don't even reach store shelves at all. With the company's downsizing of its projects and teams working on laptops and products, there was some speculation that Google was, in effect, deprecating its Chrome OS line of laptops and tablets. At its Cloud Next 19 conference, however, the company hints that the story is far from over.Google recounted its short history in making its own Chrome OS devices and what particular markets they targeted. First was the Pixelbook, the first Google-branded Chromebook and the most expensive one as well. Despite being available to the general public, the company now bills it as a device that was meant for "busy executives and information workers."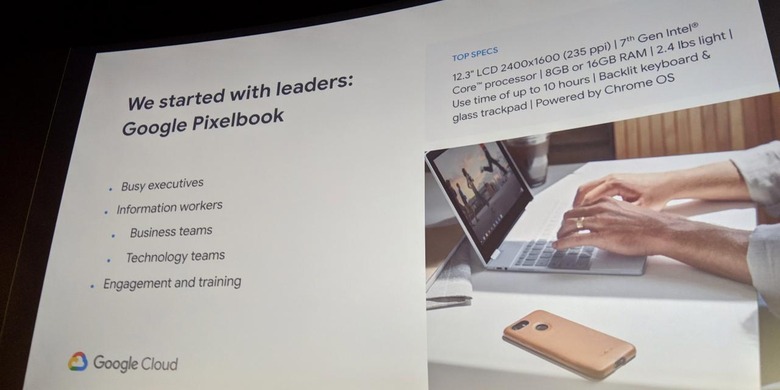 And then there was the Pixel Slate 2-in-1 tablet. This one is for "customer-facing" workers, particularly those on the front lines, like sales and customer representatives. The story could have ended here but Google seems to have one more chapter to tell.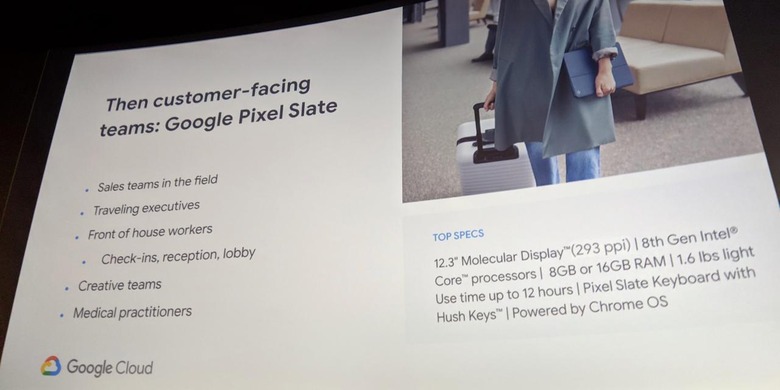 Pixelbook Group Lead Product Manager Steve Jacobs didn't go into much detail but he reportedly described a device with a focus helping the workforce "be productive on the go." The image used on that slide was an existing Pixel Slate so there's not much that can be taken from that. In truth, the two previous devices also had that focus, so it's pretty much a generic "forward-looking" statement.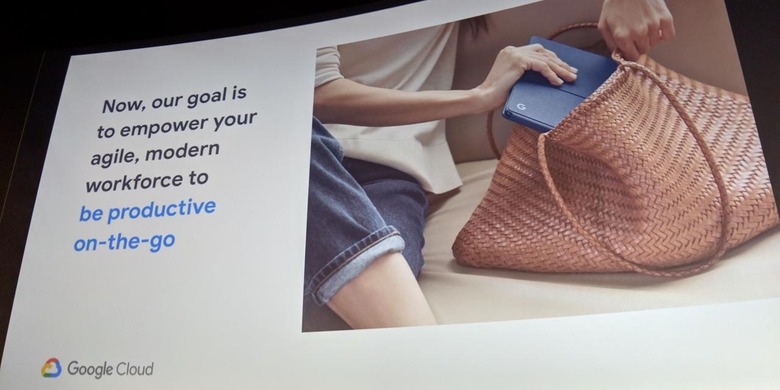 Perhaps the most important revelation here is that Google hasn't completely given up on the product line just yet. It may still believe in the idea of putting out its own Google-branded Chrome OS device, regardless of the fact that it's easily twice as expensive as other Chromebooks. Whether that will be true until such a third gen device launches is, of course, still up in the air.